Surprise is at the heart of enthralling sporting contests and predictability is the enemy of surprise, so it's always exciting to see new faces emerge.
But that can hurt when it comes at the expense of old favourites.
Last year we watched Ash Barty, Roger Federer and Serena Williams farewell tennis.
That helped make way for the rise of world number one Iga Świątek, who already has three majors on two surfaces at just 21 years of age. And on the men's side, we saw a 19-year-old Carlos Alcaraz break through for his first grand slam at the US Open and become the first teenage men's number one, while under-25 stars Holger Rune, Casper Ruud and Felix Auger-Aliassime made clear the game was in good hands.
But now it feels like we're watching the decline of another great, with Rafael Nadal getting hit by a hip injury in his exit from the Australian Open on Wednesday.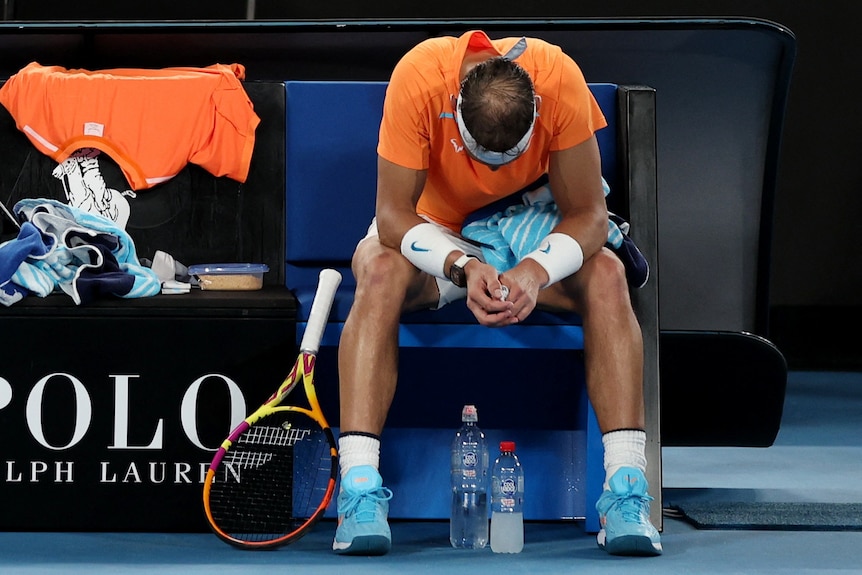 The reigning champion admirably did not retire against Mackenzie McDonald but was badly hobbled by a hip injury during his 6-4, 6-4, 7-5 loss to the world number 65 in their second-round match.
The last time Nadal exited a major before the third round was 2016, when he was ousted in the first round of the same tournament by Fernando Verdasco, then had to withdraw before the third round at his beloved French Open with a wrist injury, skipped Wimbledon and lost in the fourth round of the US Open.
It remains the only year since 2004 when Nadal has failed to reach the last eight of any major.
Of course, Nadal was barely supposed to make it this far anyway.
When he burst onto the scene with his game based around power, athleticism and working his backside off in every contest, conventional wisdom was that he would be great for a time, but it wasn't sustainable.
Long baseline rallies on clay and hard courts don't typically lend themselves to longevity, after all.
Nadal bucked that trend and has won eight more grand slam titles since that injury-hit 2016, all on the "wrong" side of 30, but this time feels different.
The Spaniard said he's had problems with his hip in the recent and distant past "but it was not this amount of problem when I feel I cannot move".
"I can't say that I am not destroyed mentally at this time because I would by lying," he said during a 10-minute press conference where he danced around the idea that his career could be coming to an end.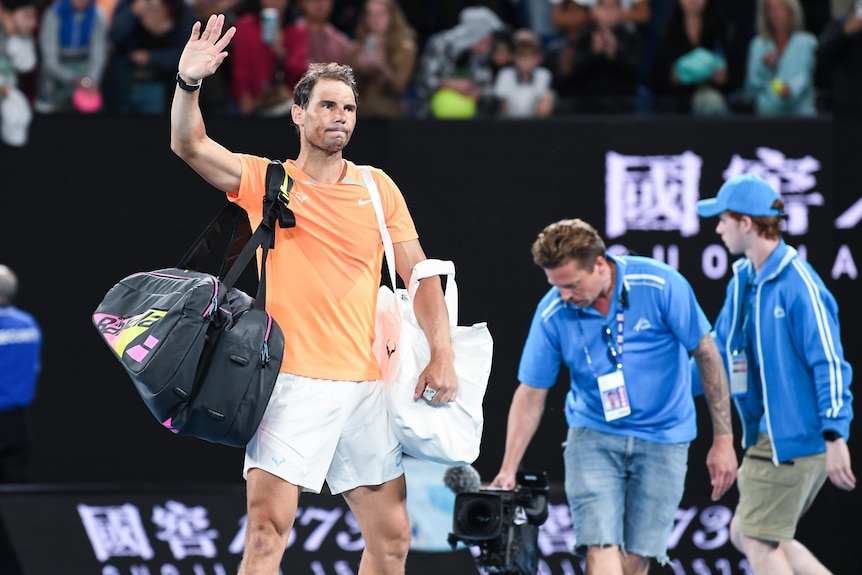 "It's hard for me, but let's see. Hopefully it's nothing too bad. I really hope it doesn't [keep me off] the court for a long time because then it's tough to make all the recovery and [put in] the amount of work you need to put together to come back at a decent level.
"I went through this process too many times in my career and I am ready to keep doing [it], I think.
"But that's not easy, without a doubt."
There's hardly an injury that Nadal hasn't had — feet, knees, ankles, wrists, shoulders; they've all given out on him at one time or another but he's always put in the work to get back on court.
The second half of 2022 was riddled with injuries and below-par results and despite barely playing for months, he's broken down again in Melbourne.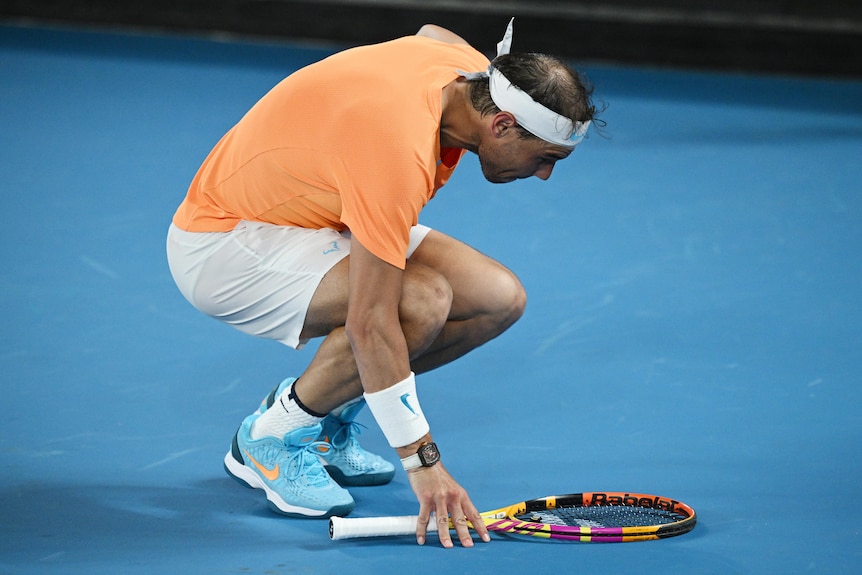 Nadal said he has always enjoyed the grind and doesn't see it as a "sacrifice" because he loves tennis and the fight and the competition, but acknowledged it's getting harder.
"It's tiring and frustrating to [spend] a lot of my tennis career on [the] recovery process and trying to fight against all this stuff all the time," he said.
"But I [have] accepted it quite well during my tennis career and I was able to manage it well, but of course the last seven months have been again another tough period of time.
"I don't know what can happen in the future but I need to avoid [another] long period of time [off the court]."
Busted hips are incredibly restrictive and it's got a reputation as a bit of an old man's injury — the sort of thing that flares up when there's rain on the horizon.
They forced Andy Murray out of the sport and, while he's had some moments after returning, ended his time as a competitive force at the tippy-top of the pile.
Nadal already owns fourth and seventh on the list of the oldest men's slam champions thanks to his Australian and French titles last year and he's already 36 years and seven months old. No man has won a major older than him since Ken Rosewall in the early 1970s.
Nadal will turn 37 six days after the start of Roland Garros this year.
At this stage we don't even know if he will get on the clay, but if he wants to make a play for his 15th French Open title, Nadal knows it will be the biggest fight of his career.
#australiannews #australian_news