They've become ubiquitous with Australian surf culture over the past 60 years, but boardrider clubs are finding a new home in the United States. 
Key points:
Boardrider clubs give surfers a chance to train and compete, with more than 200 operating in Australia
More than 40 clubs have been established in the United States over the past five years
The first international competition for boardrider clubs is being held on the Gold Coast
Boardriders host local surfing competitions at beaches across Australia, fostering junior development and community connection.
Across California, 16 local boardrider clubs have emerged since 2016, competing under the broader West Coast Boardriders organisation.
In the past three years, 25 more clubs have emerged on the US east coast.
"We have been trying to somewhat emulate and have been inspired by Australia because you guys have been doing this for decades," West Coast Boardriders co-founder Chris Moreno said.
"We've been watching you our entire life."
Now two of these clubs — Santa Cruz and Huntington Beach — are competing at the first international boardriders World Cup Challenge on the Gold Coast.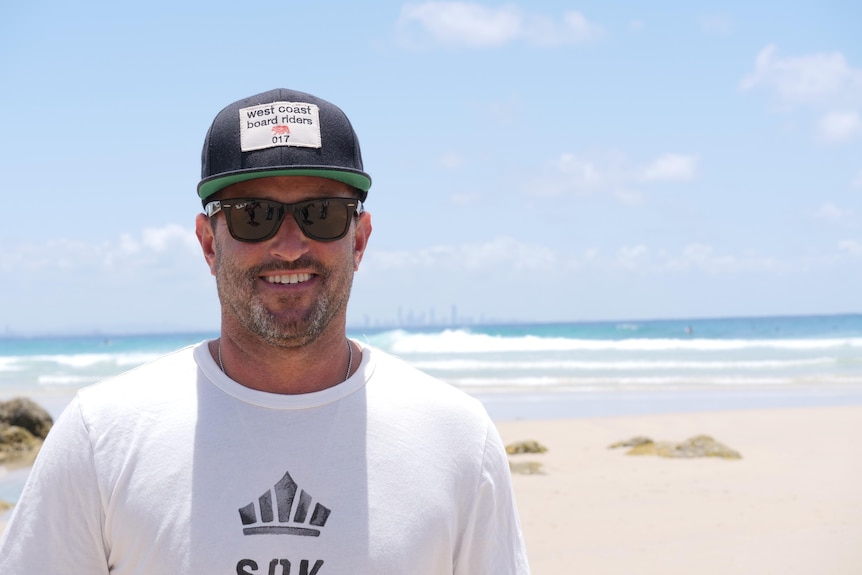 'Uniquely Australian' idea goes global
Moreno, who co-founded West Coast Boardriders alongside Casey Wheat and Ziggy Williams, said it began when they started a club in their home town in Hungtinton Beach.
"[It was] the mother of US boardriders," he said.
"There were over 100 surfers that came for the very first meeting and we knew right away everyone is interested."
Moreno said they then sent "a friendly jab to our neighbouring cities in Orange County to start their own clubs".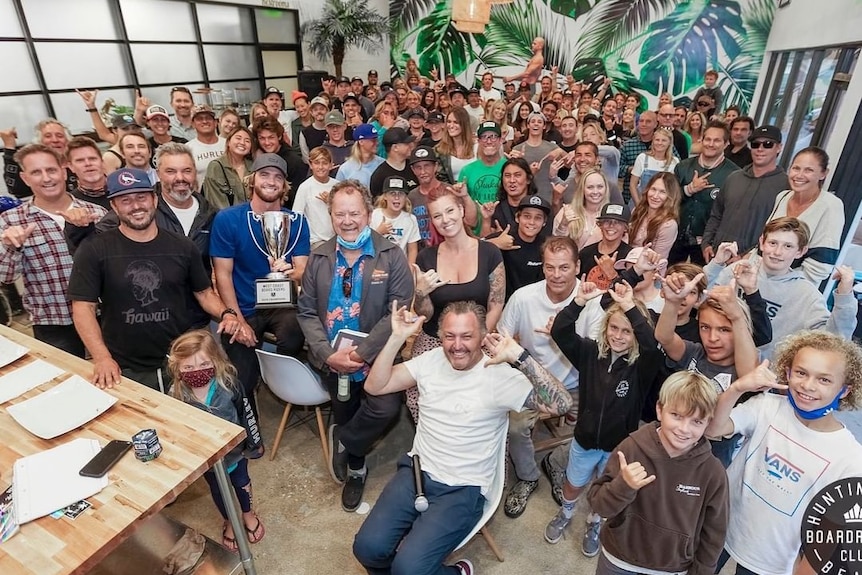 "It went like wildfire," he said.
"It's bringing surfers together in their communities, young and old, male and female."
World surfing champion and director of the World Cup Challenge, Wayne 'Rabbit' Bartholemew, said boardriders were about "nurturing the next generation".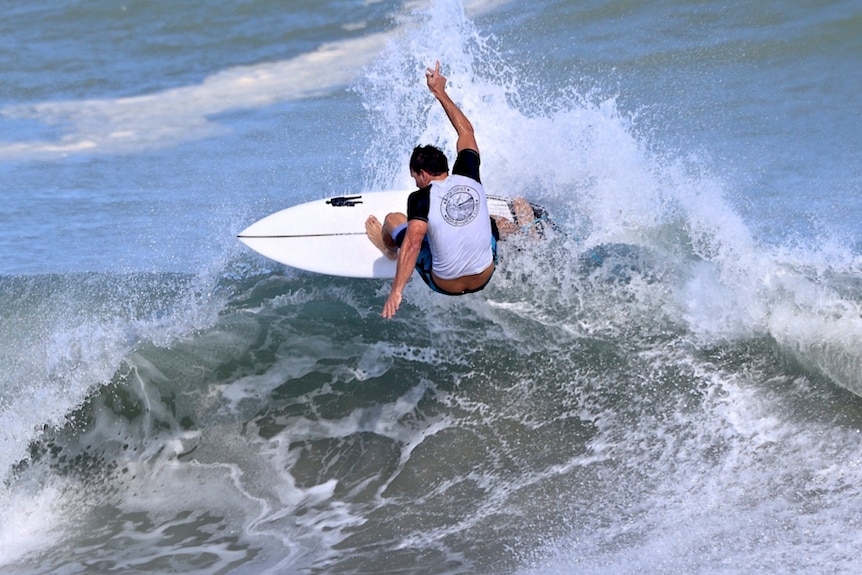 "Pretty much all Australian world champions have come through the club systems," he said.
"Stephanie Gilmore, Joel Parkinson came through club system at Snapper, Mick Fanning through Kirra.
"Tight-knit groups going surfing together, having fun on club days, inter-club competition, it's really grassroots."
'Never heard of boardriders'
Eden Edwards joined Santa Cruz Boardriders when it was founded five years ago.
"Growing up I had never heard of boardriders at all," she said.
"It was a pretty cool concept that got introduced and everyone was so stoked when it was brought to the table.
"We were super stoked to take this tradition on from Australia."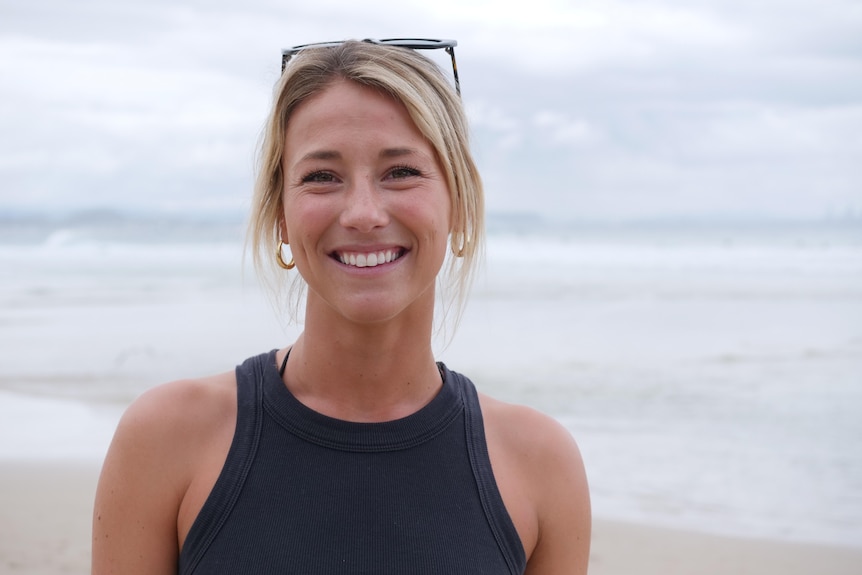 Edwards said while the club "drives me to be more competitive", it's about more than surfing.
"We host a lot of community events, get the groms involved, do little surf contests, get people of all ages in the water," she said.
"It gets so many more people involved that might not have the proper outlets or people to surf with."
More cups to come
Bartholemew said he hoped the World Cup Challenge fostered more clubs overseas, like those in the US.
"It's very much networking as well," he said.
"All these club members meet each other, they go overseas, they make friends.
"We hope to inspire other to do the same sort of thing and have reciprocal competitions in other parts of the world to grow this event."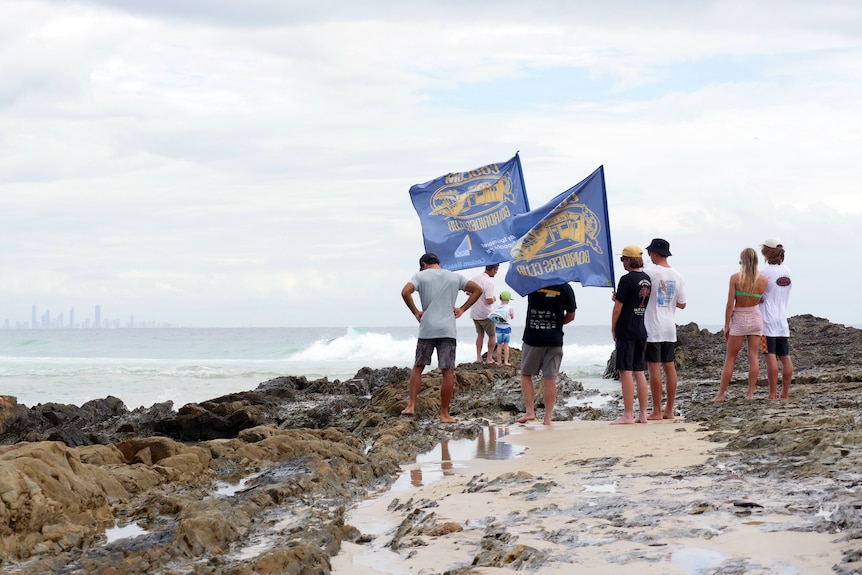 While Moreno said attempts to establish boardrider clubs in the US have been made in the past, "our number one goal is to make club surfing sustainable in the United States".
"This was our goal, to be involved in a world event," he said.
"We thought the first international event, we were going to invite Australia to Huntington Beach.
"[But] who were we to think we were going to invite Australia to America first — this is the way it should be."
#australiannews #australian_news