Ten days ago, Lisa Marie Presley visited her son Benjamin Keough's grave at Graceland.
"She showed me where she'd be buried someday, right across from her father's grave," Lisa Marie's friend David Kessler recalled to People of their January 8 visit to Elvis Presley's sprawling Memphis estate.
"I said, 'Not for a long time,' and she was like, 'Nope, I got a lot to do still.' She was very excited about what was coming up," Kessler said.
Four days later, on January 12 (January 13 in Australia), she was dead.
READ MORE: Lisa Marie Presley's haunting words days before sudden death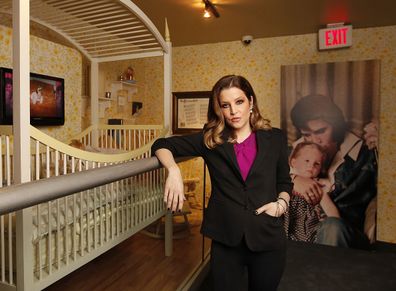 The only child of the King of Rock 'n' Roll and Priscilla Presley died aged 54 after being rushed to the hospital following a suspected cardiac arrest.
Hours later, it was confirmed Lisa Marie will be buried next to her son Benjamin, and a public memorial service is set to be held on the morning of Sunday, January 22 (12:00am AEDT January 23) at Graceland.
"Riley, Harper, Finley, and Priscilla are grateful for the support, well-wishes, and outpouring of love honoring their beloved Lisa Marie," a representative for the Presley family told Us Weekly in a statement.
READ MORE: Christina Applegate reveals nasty message after diagnosis
"A public memorial service has been arranged on the front lawn of Graceland at 9:00 am on Sunday, January 22, in Memphis. Please visit [the official Graceland website] for more information," the statement concluded.
Priscilla and her three remaining grandchildren requested mourners to donate to The Elvis Presley Charitable Foundation if they "wish to send something" instead of flowers.
The history of Graceland's Meditation Garden
Prior to Benjamin's death by suicide aged 27 in 2020, Graceland had not seen a burial in 40 years, not since the death of Elvis' grandmother in 1980. Now, in the span of less than three years, it will soon have seen two.
Elvis, Benjamin, and soon, Lisa Marie, are buried in the Meditation Garden, which is located behind the famous white colonial revival–style mansion.
READ MORE: Major step for Jeremy Renner after horrific accident
Originally built between 1964 and 1965 as a place for contemplation for Elvis, the Meditation Garden can be toured by the public. Yet the Jailhouse Rock singer wasn't initially buried there.
Two days after Elvis' death aged 42 following a cardiac arrest on August 16, 1977, the singer was buried next to his late mother, Gladys Presley, at Forest Hill Cemetery in Memphis.
Three men, however, were later arrested and charged with trespassing after their flimsy scheme to steal Elvis' 900-pound (approx. 408 kilograms), copper-plated, steel-lined coffin, and hold his remains for ransom, was discovered.
READ MORE: Prince Harry mocked on US talk shows for X-rated story
On August 29, 1977, Raymond Green, Eugene Nelson, and Ronnie Adkins were arrested after they were caught sneaking around the King's mausoleum, attempting to steal his remains from his resting place.
According to a New York Post article published at the time, the group allegedly had a small amount of explosives that they had planned to "blast in" to the mausoleum with.
"Police said they had confiscated some explosives, but that the amount did not appear enough to do the job," the article reads.
The trio then reportedly wanted to ransom Elvis' remains for a large sum.
READ MORE: William's public move as Harry breaks record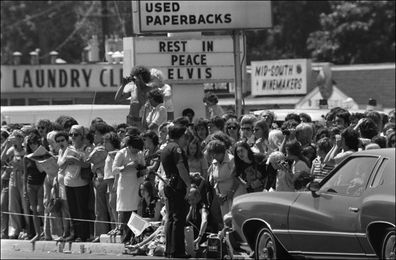 Although the trio were arrested for the almost-theft, their charges were dropped to trespassing only. Adkins did turn witness against his co-conspirators, but his testimony was dismissed as a later arrest on fraud charges determined he was an unreliable witness.
Graceland was not initially zoned for burial, but in September 1977, the Memphis board allowed the Presley family to move Elvis' body to his estate, where he was reburied on October 2. 
Gladys' body was also moved to Graceland, as the family feared copycat criminals would try to jeopardise the duo's remains again. And ever since, members of the Presley family have been buried there.
READ MORE: Vet explains whether or not your should be walking your cat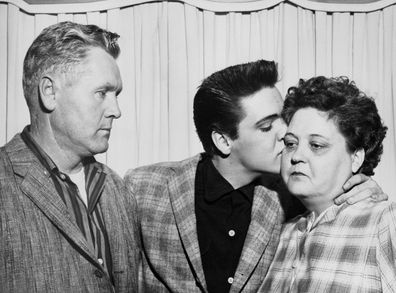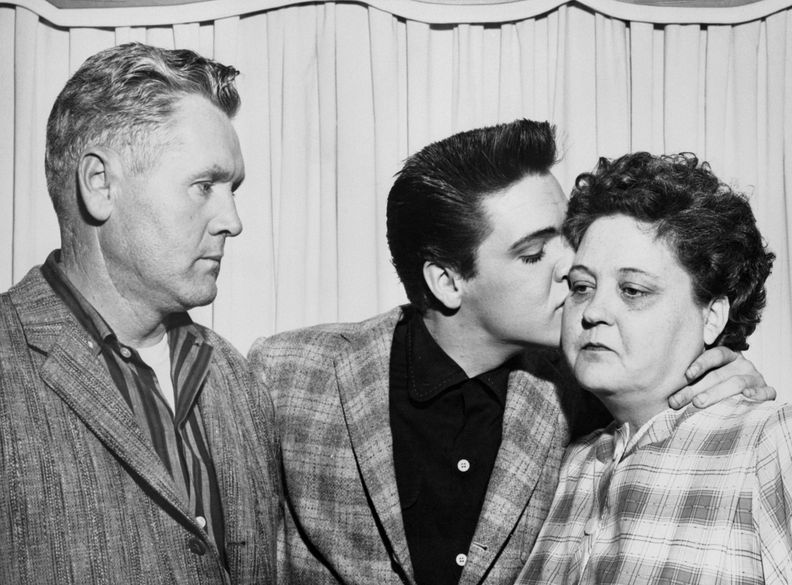 Per Graceland's website, Elvis' estate experienced a "cash flow problem" as the Memphis property cost "over half a million dollars a year in maintenance and taxes."
Priscilla, the singer's ex-wife, and the estate's executors therefore decided to open Graceland to the public, and in late 1981, Jack Soden was hired to plan and execute the project.
By 1983, Graceland was open for tours, and in the 40 years since, visitors have been able to tour various parts of the mansion, including Elvis' trophy building and the Jungle Room. 
The final part of the tour is a stop at Meditation Garden, where fans can pay their respects to those who have been laid to rest there – including Elvis.
READ MORE: Video of baby's feet shows reason for new mum's pregnancy pain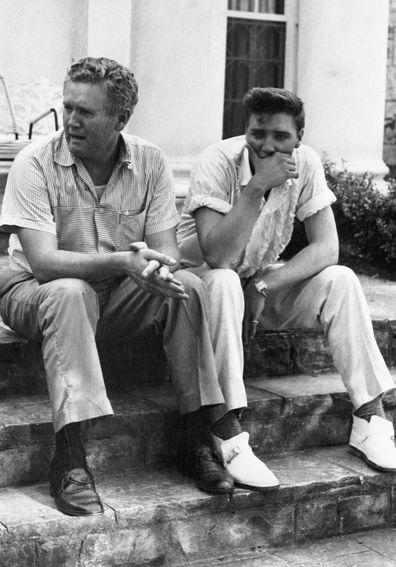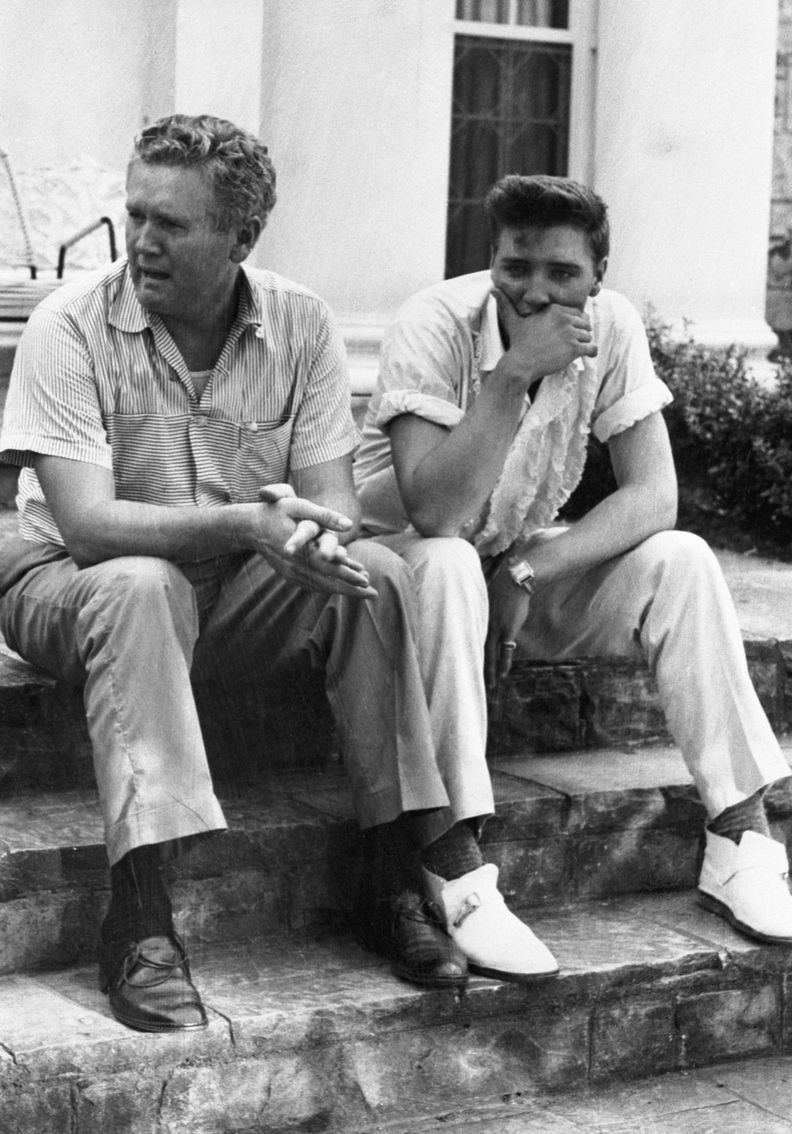 Alongside Elvis, his mother, Gladys, is buried at the Meditation Garden. Gladys died on August 14, 1958, from a cardiac arrest. She was 46.
Elvis was only 23 at the time, and had taken emergency leave from a stint in the US army to sit vigil by his mother's bedside when he learnt she was gravely ill.
The photo of a tearful Elvis, sitting on the steps of Graceland with his father, Vernon Presley, as they prepared to face the press, has haunted Elvis fans in the decades since.
Gladys, like Elvis, was initially buried at Forest Hill Cemetery in Memphis, but following the attempted theft of Elvis' coffin, both mother and son's remains were moved to Graceland.
READ MORE: Grammy winner opens up on fatherhood at 73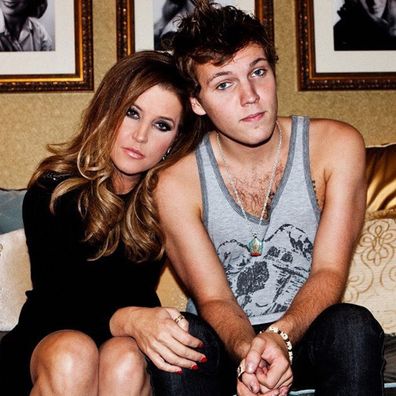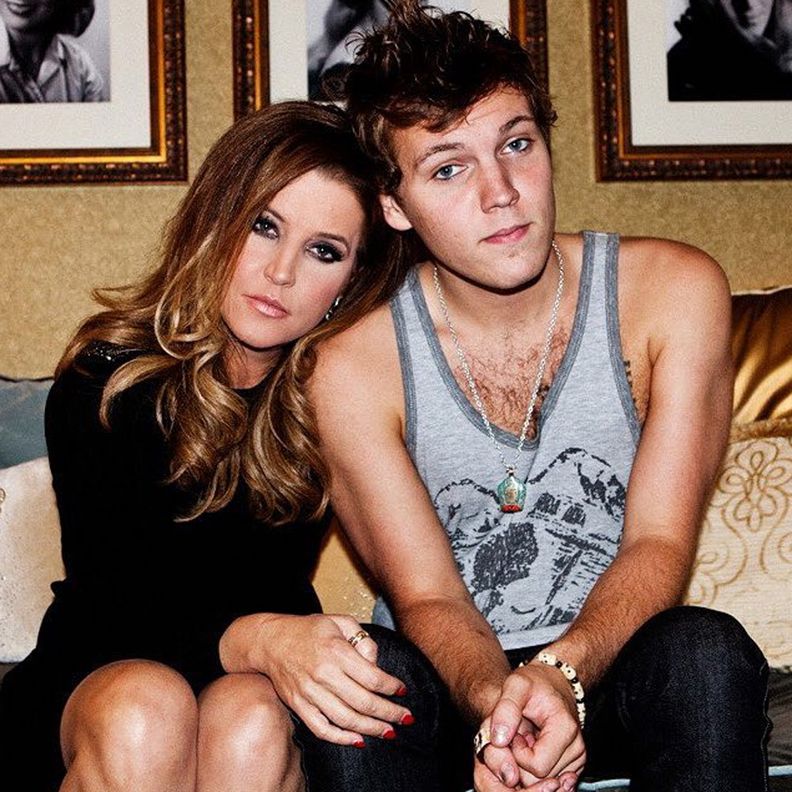 She is buried next to her husband, Vernon, who died two years after his son, on June 26, 1979, aged 63. On her headstone is a Star of David, which honours her Jewish heritage.
Elvis lies at the centre of the garden, and the Meditation Garden also features a monument to Jessie Presley, Elvis' twin brother, who was stillborn.
Minnie Mae Presley, Elvis' paternal grandmother, died less than a year after her son, and almost three years after her grandson, on May 8, 1980, aged 89. She is also buried in the garden, with her headstone sitting to the left of Elvis' grave.
Following Minnie Mae's death, the Meditation Garden was left largely unchanged for 40 years.
On July 12, 2020, however, Lisa Marie's son, Benjamin Keough, with whom she shared with her first husband and truest love Danny Keough, died by suicide aged 27. He was buried alongside his family in the Meditation Garden.
READ MORE: Facebook group for venting about step kids exposed on TikTok
"Benjamin Storm Presley Keough was laid to rest in the Meditation Garden at Graceland with his family including his grandfather, Elvis Presley, great-grandmother, Gladys Presley, great-grandfather, Vernon Presley and great-great-grandmother, Minnie Mae Presley," the Graceland's official Facebook account shared at the time.
Almost three years later, an official representative for Riley Keough, who is Benjamin's sister and Lisa Marie's firstborn child, confirmed Lisa Marie will be buried at Graceland.
"Lisa Marie's final resting place will be at Graceland, next to her beloved son Ben," the representative said in a statement obtained by People.
The Meditation Garden is a place that held great significance to Lisa Marie, with the singer visiting the garden only four days before her death, on what would have been her father's 88th birthday.
For a daily dose of 9Honey, subscribe to our newsletter here
In fact, in her debut album To Whom It May Concern (2003), Lisa Marie wrote of her future resting place in song Light's Out: "Someone turned the lights out there in Memphis / Ooh, that's where my family's buried and gone (gone) / Oh yeah / Last time I was there I noticed a space left / Oh, next to them there in Memphis, yeah / In the damn back lawn."
In 2003, Lisa Marie also spoke of her burial plans to Playboy.
"I don't plan on anything. I'm sure I'll end up there. Or I'll shrink my head and put it in a glass box in the living room," she said, jokingly. "I'll get more tourists to Graceland that way."
Lisa Marie's daughters Riley, 33, Finley Lockwood, 14, and Harper Lockwood, 14, will now inherit Graceland.
The Memphis, Tennessee estate was initially left in a trust to Lisa Marie when she was nine years old after her father's death. The trust officially dissolved on her 25th birthday in 1993, which gave her full ownership of the home.
Lisa Marie later formed The Elvis Presley Trust to manage the property alongside Priscilla and the National Bank of Commerce.
If you or someone you know needs immediate or mental health-related support, contact Lifeline on 13 11 14 or via lifeline.org.au. In an emergency, call 000.
#celebrity #celeb