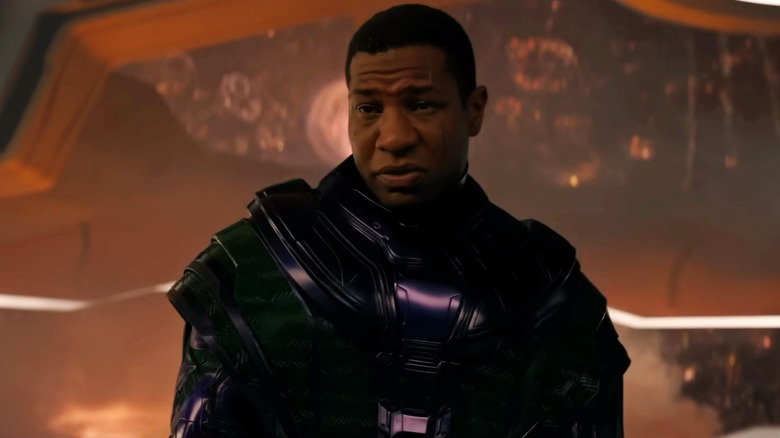 Marvel Studios
(Superhero Bits is a collection of stories, updates, and videos about anything and everything inspired by the comics of Marvel, DC, and more. For comic book movies, TV shows, merchandise, events, and whatever catches our eye, this is the place to find anything that falls through the cracks.)
In this edition of Superhero Bits:
Comic book artist Jason Pearson has passed away
We are saddened to hear of the passing of comic artist Jason Pearson. Jason was a brilliant artist with an unmistakable dynamic style in comics, including Deadpool, X-Men, and many other acclaimed titles across the industry. Our condolences go out to his family and friends. pic.twitter.com/5J0ErZ7Per

— Marvel Entertainment (@Marvel) January 17, 2023
Regretfully, we must kick off this edition of the column on a somber note as artist Jason Pearson has passed away. He was 52 years old. Marvel Comics paid tribute to the artist, who worked on titles such as "Deadpool" and "Ant-Man" over the years, in addition to launching "Body Bags" at Dark Horse. He also did some particularly memorable work on a series of "Robin" covers for DC in the late '90s/early 2000s. RIP, good sir.
The CW teases the return of the Arrowverse in March
Today brings a new, albeit brief, trailer for a couple of new and returning DC shows on The CW. The above spot features a glimpse at "Superman & Lois" season 3, as well as "Gotham Knights," which will be making its debut on the network. Both shows premiere on March 14, and in all likelihood, will represent the beginning of the end for the Arrowverse. "The Flash" season 9 debuts in February and it's already been confirmed to be the show's final season. While nothing has officially been decided in regard to these shows, it seems likely they will both end here.
Hush Batman statue from McFarlane Toys
The folks at McFarlane Toys have released a little tease of the upcoming Batman 12-inch statue based on the version of the DC superhero from the pages of "Hush." The storyline, first published between December 2002 and September 2003, has become one of the most beloved in the history of the character. It was also adapted into a well-liked animated film. So, undoubtedly, there will be plenty of fans out there who would like to get their hands on one of these. No pricing, release date, or retailer information to speak of as of yet, but stay tuned.
Black Adam's Atom Smasher looks forward to the new DC Universe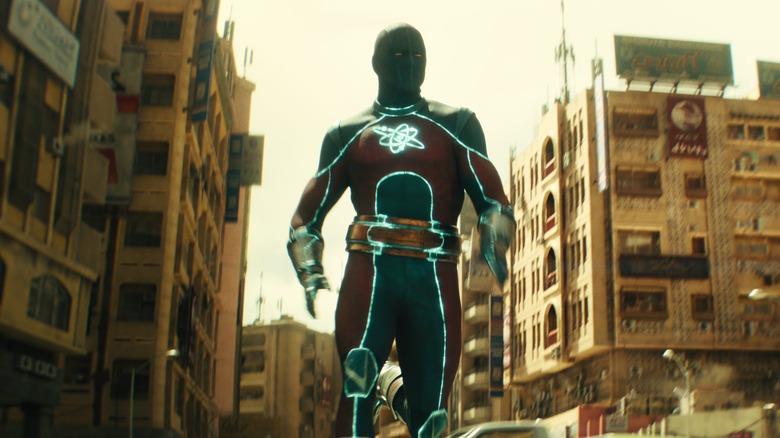 Warner Bros.
Noah Centineo made his entry into the world of superhero movies with last year's "Black Adam" as Adam Smasher, a member of the Justice Society. Unfortunately for him, a sequel to the film is not moving forward, and with James Gunn and Peter Safran crafting a new vision for the DC Universe, his return seems unlikely. Be that as it may, in a recent interview with The Hollywood Reporter, the actor appears interested to see what the new heads of DC Studios come up with. Addressing a question about Henry Cavill no longer returning as Superman, Centineo said the following:
"I honestly can't even speak to any of that. I don't really know what their plan is, and I'm psyched to see what they do with the DC world. For me, I'm just really excited to see Peter Safran and James Gunn's vision for DC, those guys, they know what they're doing. So, we'll give it to him. I'm excited."
Odds are, Centineo will be watching as a fan, rather than an active participant in the universe. That is unless Gunn and Safran cast him as an entierly new character in the largely rebooted DCU.
Wanna see a logo for the Madame Web movie?
Duane Manwiller, who worked as the director of photography on the second unit for "Madame Web," has offered a tiny little peek at Sony's upcoming Marvel Comics adaptation. Taking to Instagram, the filmmaker shared the above image of a clapboard from the set complete with a logo for the film, which looks very retro and comic book-y. Whether or not that makes its way to the poster or other marketing materials once Sony gets the ball rolling on that front remains to be seen. 
In the meantime, if you're unfamiliar with the character, you can become more familiar by reading this!
Barry Keoghan shares hope for a return to the MCU as Druig from Eternals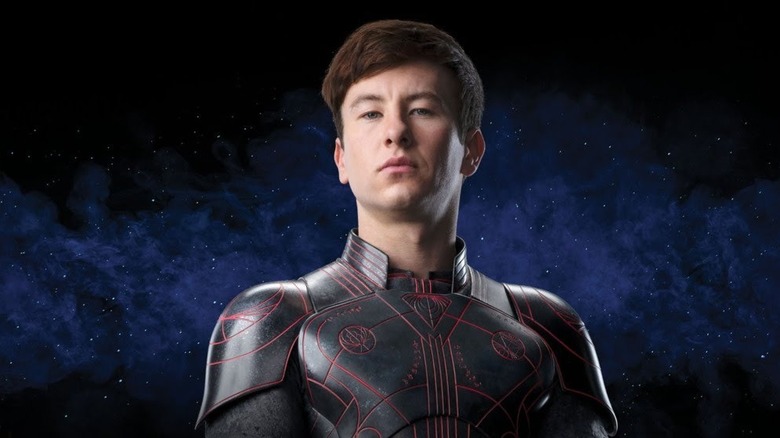 Marvel Studios
Barry Keoghan recently popped by the "Happy Sad Confused" podcast for a wide-ranging chat. Naturally, "Eternals" came up, as he played Druig in the divisive MCU flick. At first, he addressed the mixed response to the film saying, "I think Chloe [Zhao] brought a whole kind of feel to it. You know? So Chloe brings — as you've seen from her past films — raw performances and really really touching performances. I don't think it was … I think it was new. I think it was just new. It was new for the Marvel world." 
As for whether or not he'll return as Druig? He has no idea, but remains open and optimistic on that front.
"I'm always optimistic. I actually spoke with Victoria [Alonso] recently. Victoria Alonso, she was there and I didn't get a chance to chat with her too much, but yeah. I'm always optimistic, always. I wanna know what Druig is doing right now."
Well, given that Alonso is one of the heads of Marvel Studios, she would be a good person to talk to as far as these things go. We'll see if the MCU can find a place for Druig as Phase Five and Phase Six begin to unfold.
The Power Rangers 30th anniversary special gets a trailer
Amazingly enough, "Mighty Morphin' Power Rangers" turns 30 this year. To commemorate the occasion, Netflix has put together an anniversary special titled "Mighty Morphin' Power Rangers: Once & Always," which will bring together members of the original cast for a brand-new story. The above trailer offers a behind-the-scenes look at the special, which is due to arrive on the streaming service on April 19, 2023. For fans of the franchise, this looks like it will be a must-watch and a potentially emotional one at that.
Thunderbolts begins filming this summer, confirms Julia Louis-Dreyfus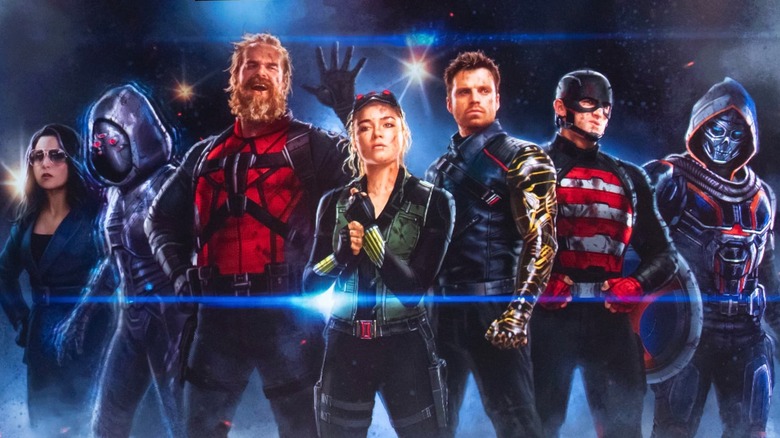 Marvel Studios
Even though Phase Five of the MCU is only just getting underway, the end will begin in just a few months. "Thunderbolts," announced last year, will conclude this phase of the MCU and, as confirmed by star Julia Louis-Dreyfus in an interview with Variety, filming is set to begin this summer. The actress, who returns as Contessa Valentina Allegra de Fontaine, will kick off filming her scenes in June. Whether or not the production will begin at all before she gets there remains to be seen, but if all goes well, Fontaine will actually be getting her hands dirty this time around. 
Louis-Dreyfus had this to say:
"I actually pitched it. I told them I really, really want to fight. We'll see if that happens. I haven't seen the script yet."
Jake Schreier is directing the film, which will also star Wyatt Russell (U.S. Agent), David Harbour (Red Guardian), Florence Pugh (Yelena Belova), Sebastian Stan (Bucky Barnes), Olga Kurylenko (Taskmaster), and Hannah John-Kamen (Ghost). Perhaps most importantly, Harrison Ford will be joining the ensemble as the new Thaddeus "Thunderbolt" Ross. 
"Thunderbolts" is set to hit theaters on July 26, 2024.
New Ant-Man and the Wasp: Quantumania teaser and posters arrive
Lastly, today brings with it a brand new, extended TV spot for "Ant-Man and the Wasp: Quantumania," which will make its way to theaters exactly a month from now. What's more, the spot dropped just as advance tickets for the much-anticipated blockbuster went on sale. So, for those who are looking to see it opening weekend, the time to act is now. Additionally, several character posters for Peyton Reed's sequel surfaced online, which we've also included for you to check out below. 
The film hits theaters on February 17, 2023.
#celebrity #celeb