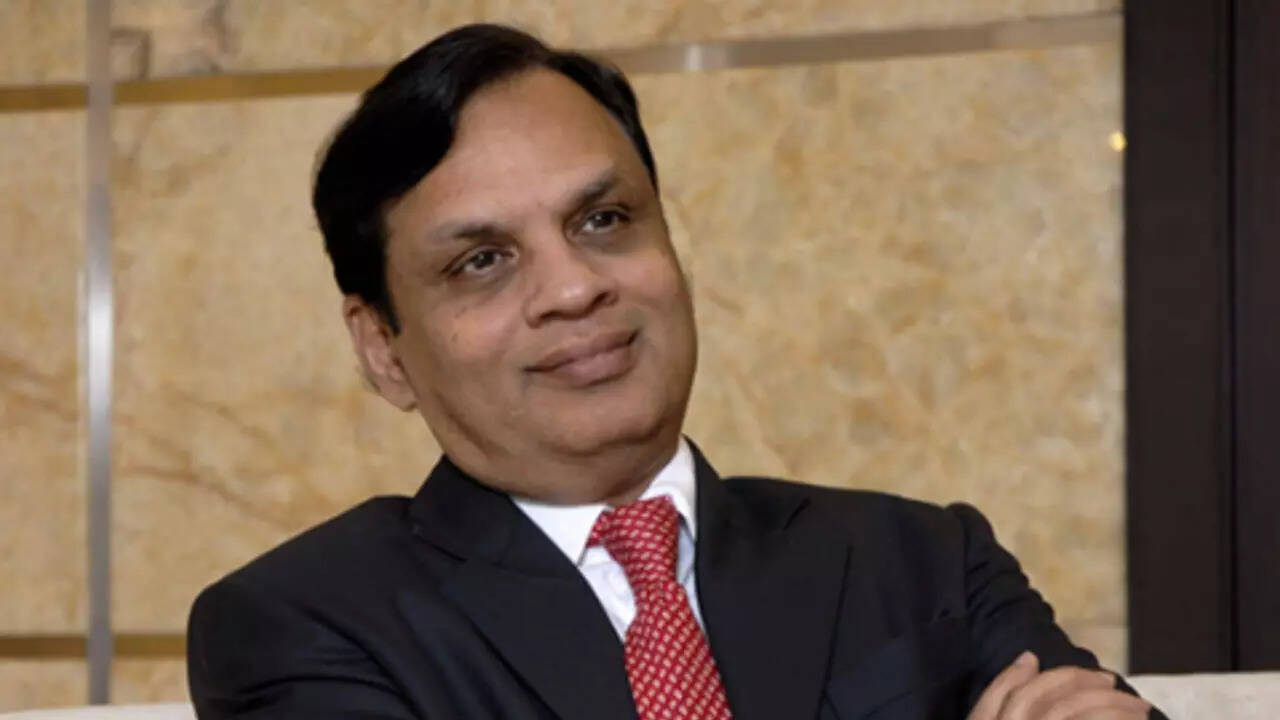 MUMBAI: Bombay high court on Friday observed that the procedural code for arrest "is not an empty formality'' and that the CBI and the special trial court both were "casual'' when arresting and remanding Videocon group promoter and former chairman and Managing Director V N Dhoot, 72, last month in the ICICI Bank loan fraud case.
The HC held that there was "non compliance'' of provisions governing arrest under the criminal procedure code (CrPC) and hence directed his release on a cash bail of Rs 1 lakh with surety to be furnished within two weeks.
Dhoot was released from Arthur Road jail later in the evening, in an ambulance. His family planned to take him via an air ambulance to Aurangabad where he resides. He had informed the HC of his various ailments including high diabetes.
The law requires agency officers to record satisfaction for an arrest, the HC said "There is nothing on record demonstrating that the Officer had a "reason to believe" and "satisfaction for an arrest".
"Merely"" stating that he was inconsistent cannot be a ground for arrest as it is unacceptable and contrary to'' the legal mandate on reasons for arrest as a person cannot be compelled to give a self incriminating statement under Constitutional rights.
The Central Bureau of Investigation (CBI) arrested Dhoot when he showed up at its office in Mumbai on December 26, in response to its notice seeking his presence. The central agency had already arrested the Kochhars on December 23. All three said their arrest was "illegal'' and flouted the mandatory safeguards in law against unnecessary arrests.
The CBI had in January 2019 registered a case against Dhoot, co-accused former ICICI Bank CEO and MD Chanda Kochhar and her businessman husband Deepak Kochhar over sanction of a series of high value loans between 2009 and 2011 to the financially beleaguered Videocon group when she was heading the bank. The CBI alleged there was a " quid pro quo" over one
Rupee
term loan of Rs 300 crore where Dhoot sent Rs 64 crore as investment in Chanda Kochhar's husband company NuPower Renewable Limited.
On January 9 the HC bench of Justices Revati Mohite Dere and Prithviraj Chavan held that the Kochhars' arrest flouted the law and released them on bail.
The same day Dhoot approached the HC and through his counsel Sandeep Ladda sought similar release alleging his arrest and remand was "arbitrary, illegal'' in "gross violation of section 41 and 41A of CrPC (provisions governing arrest) and Article 14 (right to equality) and also Article 21 (right to life) of the Constitution.'' He also sought quashing of the FIR, which will be heard next month.
Ladda said Dhoot had attended the CBI office in New Delhi on December 21 and 22. He was again summoned on December 23, but since he was called the same day already by the Enforcement Directorate, he could not and informed the CBI.
Ladda submitted that on December 24 CBI issued Dhoot another section 41A, CrPC notice which is issued when arrest is not required, to enable the accused to come and give an explanation on December 25. It was pasted on his Mumbai office wall and when he learnt of it, Dhoot emailed CBI which sent him another notice on December 25 for appearance on December 26. He went on December 26, said Ladda and immediately was sent for an RT-PCR test usually done when a person is to be arrested and he was arrested.
Ladda said Dhoot was and had been cooperating from the start, refuting CBI's claims saying they lacked particulars.
The CBI through senior counsel Raja Thakare and advocate Kuldeep Patil argued that Dhoot's arrest was justified as he was not cooperating and gave inconsistent and evasive answers and not the "full and true'' picture. They said his arrest was needed to confront him with the co-accused, Kochhars
On Friday the same HC bench of Justices Dere and Chavan said in Dhoot's case, "The ground of arrest given by CBI is sans any particulars as to how his statements are inconsistent before the Investigating Officer and how he had not co-operated with the
Investigating Agency in view of the fact that he had already attended the office but could not be interrogated by the Investigating Agency for want of the presence of the other co-accused for confrontation."
The HC in its order, noted at length, the various notices issued to Dhoot and his attendance and noted, "from the language of the e-mail, it appears that the petitioner had already handed over all the documents and had co-operated with the Investigating Agency by appearing in its office at New Delhi on several occasions despite his deteriorating health. He further made it clear that he would be in a position to attend the office of the respondent No.1 on 26th December 2022.''
The HC said "CBI made a futile attempt to justify arrest'' of Dhoot and pointed to "falsity'' of a CBI statement that Dhoot "deliberately did not appear'' to avoid confrontation on December 23.
The HC took the CBI arguments "with a pinch of salt.''
The bench in a 48 page order in Dhoot's favour, said, "Surprisingly, it can be seen from the order'' of the special CBI Judge that Dhoot's lawyer's objections regarding illegal arrest deserved no consideration. The trial court observation "that there was a due compliance of the mandate of the provisions of Section 41 and 41A of the Cr.P.C. are casual and appear to be based upon ipse dixit of the Investigating Officer. It is apparent that the remanding Court had not recorded its satisfaction as to what persuaded him to authorize the detention of the petitioner after going through the case diary produced by the (CBI),'' said the HC .
The HC said, "grounds of arrest are quite casual and without substance.''
Lastly the HC said, "no serious efforts'' were made by the special CBI Court in its remand order to scrutinize CBI remand plea and case diary. " The onus of recording satisfaction, as already stated, not only lies on the Investigating Officer but even on the remanding Judge,'' held the HC.
Separately the HC bench passed a 22-page order rejecting an intervention application filed by a lawyer Ghanshyam Upadhyay to oppose Dhoot's plea for interim relief and imposed "exemplary costs'' of Rs 25000 on him. The amount has to be deposited with the State legal services authority. The HC said "applicant has not only consumed valuable time of this Court by filing an unmerited application seeking intervention but also attempted to browbeat the Court. The applicant is not a naive person."
HC rejected Upadhyay's plea to stay Dhoot's release. Upadhyay said he will challenge the rejection of his intervention plea.
Another similar intervention plea filed by another advocate Rohini Amin is scheduled to be heard on January 24.
#indianews #indiannews