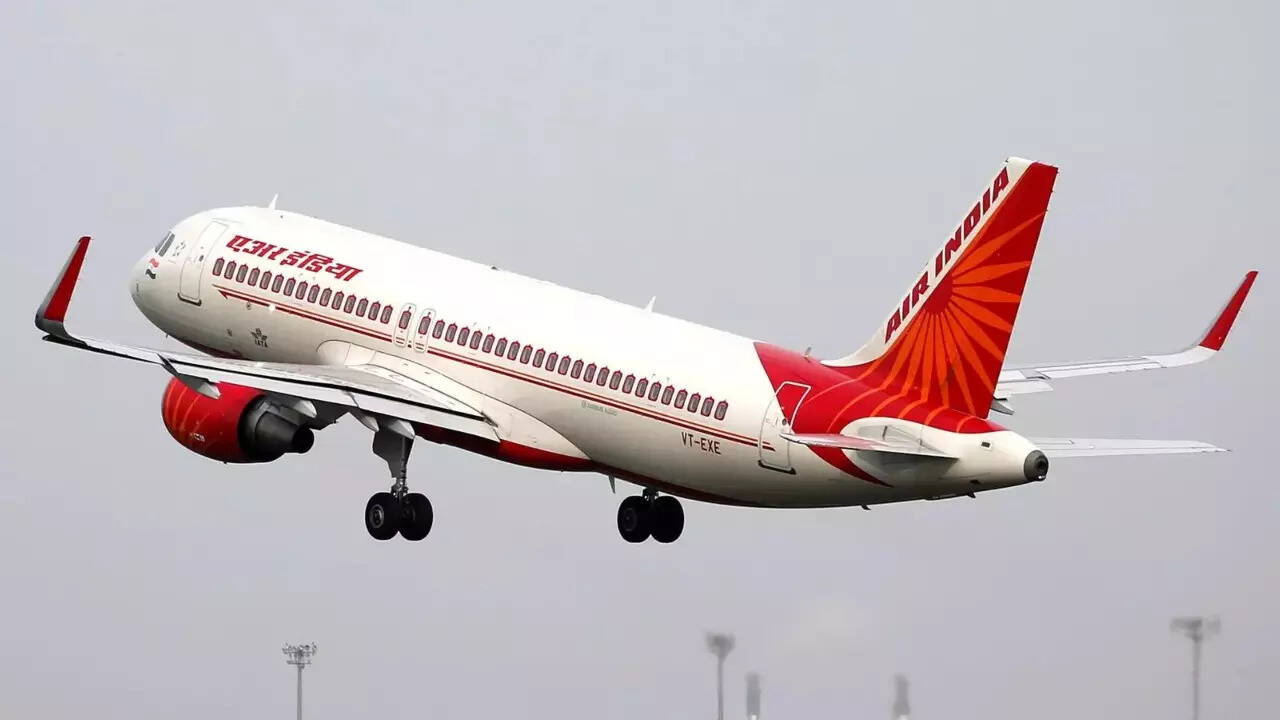 NEW DELHI: The Directorate General of Civil Aviation (DGCA) on Friday slapped a fine of Rs 30 lakh on
Air India
for the drunk-urination incident onboard its flight from
New York
to Delhi in which the airline violated its norms on handling unruly passenger behaviour onboard flights. The pilot-in-command's licence has been suspended for a period of three months.
Mishra, an inebriated passenger, had allegedly urinated on an elderly woman passenger seated in business class. After the flight landed, the passenger walked away scot-free.
The pilots didn't inform the security personnel on ground, nor did the crew file a police complaint. The airline didn't inform DGCA about the incident. The incident came to light after TOI carried a report on January 04.
"The incident of passenger misbehaviour which occurred on AI-102 flight of November 26, 2022, from New York to New Delhi, came to the notice of DGCA on January 4, 2023, wherein a male passenger conducted himself in a disorderly manner and allegedly relieved himself on a female passenger. DGCA issued show cause notices to the accountable manager of Air India; director in-flight services of AI, all the pilots and cabin crew members of that flight as to why enforcement action should not be taken against them for dereliction of their regulatory obligations. The written reply of Air India and the personnel involved were examined," DGCA said in a statement on Friday.
"Accordingly, following enforcement actions have been taken in the instant case: financial penalty of Rs 30 lakh has been imposed to Air India for violation of applicable DGCA Civil Aviation Requirements. Licence Suspension of Pilot-In-Command of the said flight for a period of three months (03 months) for failing to discharge his duties as per Rule 141 of the Aircraft Rules, 1937 and applicable DGCA Civil Aviation Requirements. Financial penalty of Rs. 3 lakh has been imposed on Director-in-flight services of Air India for failing to discharge her duties as per applicable DGCA Civil Aviation Requirements," the statement added.
Meanwhile, reacting to the aviation regulator's action, Air India acknowledged gaps in their reporting and said they are taking steps to address them.
"We're also strengthening our crews' awareness of & compliance with policies on handling of incidents involving unruly passengers," Air India spokesperson said.
On Thursday, the airline banned the unruly passenger, Shankar Mishra from boarding its flights for a period of four months.
"The passenger (Mishra) has already been put on the airline's "No Fly List". Air India has shared a copy of the Internal Committee report with the director general of civil aviation and will also be intimating other airlines operating in the country," said an Air India spokesperson.
The Directorate General of Civil Aviation (DGCA) maintains the national no-fly list, which temporarily prohibits unruly passengers from boarding flights operated by all Indian carriers. Currently, Mishra is banned only from boarding Air India flights.
Mishra, who was arrested by the Delhi police from Bengaluru on January 6, is currently in judicial custody.
Air India began an internal investigation after the woman passenger sent a complaint to the airline on November 27. Keeping with the DGCA's Civil Aviation Requirement (CAR) for handling unruly passengers, the airline constituted an `Internal Committee' and on December 20 imposed a 30-day travel ban on Mishra. But it did not inform the DGCA about the incident.
"The independent three-member Internal Committee under the chairmanship of the former district judge has concluded that Shankar Mishra is covered under the definition of "unruly passenger" and is banned from flying for a period of 4 months as per the relevant provisions of the Civil Aviation Requirement (CAR)," said the Air India spokesperson.
In December, the committee had convened four meetings between senior airline staff, the victim and her family to discuss actions being taken and the progress thereof. Air India CEO Campbell Wilson, in a statement issued on January 7 had said that Air India lodged a police report on December 28 after the victim's family requested that Air India lodge a police report during the meeting on 26 December.
However, the Delhi airport police said that the airline did give any details about the woman's complaint in its complaint. It was only on January 4 after the TOI report that a proper FIR was filed and the relevant IPC sections applied.
Watch Air India Urination Incident: DGCA slaps Rs 30 lakh fine on Air India; suspends pilot's license for 3 months
#indianews #indiannews