A Jackson County School board member, Kesha Hamilton, faced backlash for tweets blasting White people during a public comment on Tuesday, including one resident who called her "angry and bitter."  
The tweets, shared by Libs of TikTok, show the Michigan school board member stating "These White women are the stupidest" and calling "Whiteness" an "evil"
"Whiteness is so evil.. it manipulates then says, I won't apologize for my dishonesty and trauma inducing practices and thinks you should applaud it for being honest about its ability to manipulate and be dishonest. #Deceitful #Perfidous," she said. 
She also claimed that White people are more dangerous than animals.
'SUPER LEFTIST VILLAIN' COLORADO SCHOOL BOARD CANDIDATE PRAISES EQUITY COUNCIL FOR BEING COMPLETELY WHITE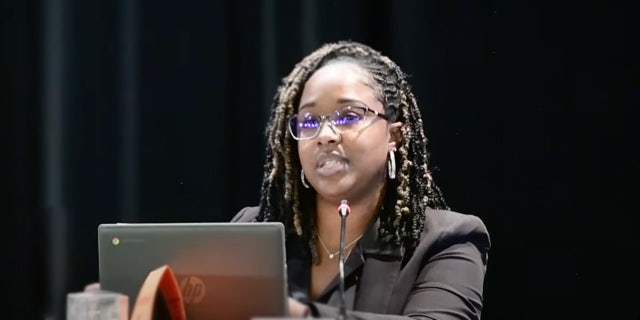 "The last thing you have to worry about is an animal – though that could be a very real threat.. more dangerous are any whites you may see on the trail.. be safe!" she said in December.
When Fox News Digital reached out for comment, Hamilton said, "Whiteness defined is 'white racialized identity (which) refers to the way that white people, their customs, culture and beliefs operate as the standard by which all other groups are compared."
"Whiteness is a construct, a normalization with a foundation in white supremacy, recent examples of the normalization of whiteness with a foundation of white supremacy are the murder of George Floyd, the massacre of Black residents in Buffalo, NY, the attempted kidnapping of MI Governor Whitmer, the attack on our Democracy on January 6th, 2021, inconsistencies of our criminal justice system, etc."
The danger of being in the woods tweet … "refers to the challenges Black people in the United States continue to face when attempting to establish and protect their right to freedom of movement…. The United States has a longstanding history of efforts aimed at keeping Black people from enjoying freedom of movement and restricting them from entering spaces that have been racialized as white."
During the public comment portion of a Jan. 17, some took to calling out Hamilton, as reported by MLive Media.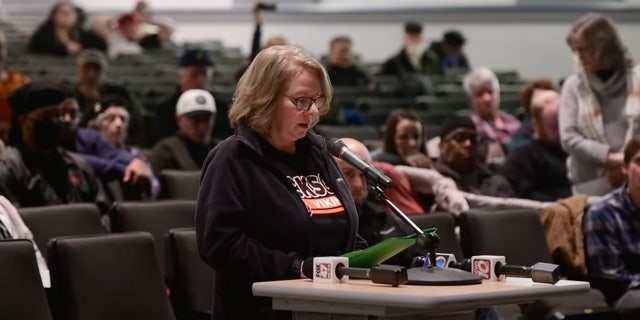 SOUTH DAKOTANS FLAME SCHOOL BOARD MEETING OVER 'PORNOGRAPHIC' BOOKS: 'THIS IS THE MARXIST GLOBAL REVOLUTION'
"Someone in her influential position must be held to a high standard. She must be a representative for all students in the JPS system," a parent named Gina Hastings said. 
She also called Hamilton "angry and bitter." 
"Her racist comments should not be condoned. How can all kids feel safe when physical characteristics over which they have no control are being call evil and dangerous," Hastings said. 
Another speaker, Jackie Leslie, said. "You are not addressing the disparities, you are adding to them by your hurtful remarks. Your words are not unifying our community. Your words are dividing our community."
A diversity, equity and inclusion specialist, Myeshia Jones, said Hamilton's comments about "whiteness" were taking aim at systemic racism, and not White people. 
Some speakers spoke out in support of Hamilton. 
NYC SECRETLY DEMANDS TEACHERS CONSIDER WOKE AGENDA WHEN SELECTING STUDENTS FOR GIFTED AND TALENTED PROGRAM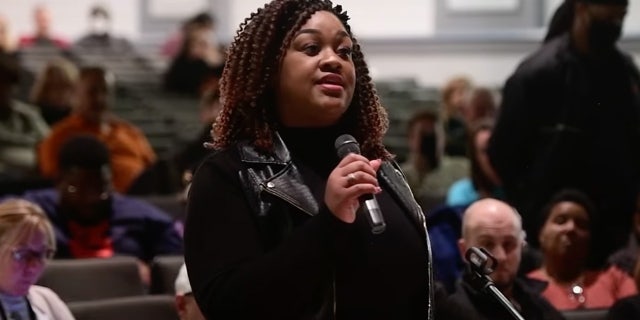 CLICK HERE TO GET THE FOX NEWS APP
"Whiteness is the system, the ideology, the belief, the thought that because your skin is white, you are superior to Black people," she said. "Because your skin is white you deserve better. Because your skin is white, you have better opportunities."
#usanews #usa_news