Fifty years after making her Broadway debut, Tovah Feldshuh is literally kicking up her heels in one of the Great White Way's hottest musicals once again.
The Emmy- and Tony-nominated actor stars as Mrs. Rosie Brice, the endearing mother of vaudeville legend Fanny Brice (played by Lea Michele), in the much-buzzed-about revival of "Funny Girl." Along the way, Feldshuh is making theater history: While "Funny Girl" celebrates Jewish identity and culture, the character of Rosie Brice has never been portrayed on Broadway by a Jewish actor until now.
And amid what appears to be a troubling surge in antisemitism across the U.S. ― which has included Kanye West and other public figures making disparaging remarks about Jewish people ― Feldshuh's landing the part feels even more significant to her.
"The role was, for whatever reason, usually given to people of Irish background, but I was permitted to make sure she was a Jewish mother," she told HuffPost. "We're different. It's a Jewish story, and in the world of Kanye and Kyrie [Irving], it's very important that we're telling a Jewish story, and standing up for some sense of truth about my particular religion and my particular ethnic background, of which I am very, very proud."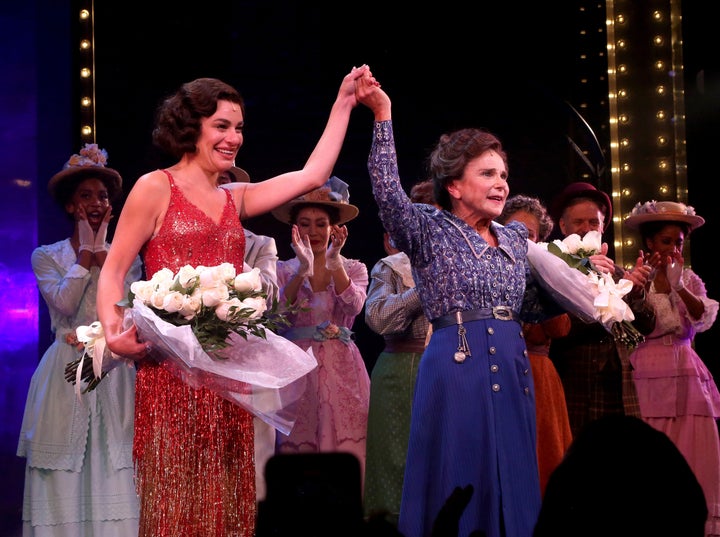 "To be asked to flank a performer like Lea Michele, who is absolutely fabulous and deserves every sold-out seat she sells, in one of the great American musicals is a thrill," she continued. "I give it my understanding of the Jewish inflection. I've been given many great parts of heroic Jewish women, whether it's Dr. Ruth Westheimer in 'Becoming Dr. Ruth' or Judy Stein in 'Kissing Jessica Stein' or even Naomi Bunch [in 'Crazy Ex-Girlfriend'] … So I have enough study, just in the accumulation of my career, to know this Jewish mother, and also take many of my cues from my European grandparents."
Feldshuh, a Broadway mainstay since making her debut in the 1973 musical "Cyrano," joined "Funny Girl" with Michele in September. The pair have received stellar reviews for their performances, and are featured on the production's new cast album.
But Feldshuh and Michele's casting was not without controversy. The two actors succeeded Jane Lynch and Beanie Feldstein, who respectively played Rosie and Fanny Brice in the revival when it premiered last April.
Feldstein's performance was widely panned by critics, many of whom felt her singing voice was not up to the demands of the role, which has long been associated with Barbra Streisand. Feldstein and Lynch exited the musical earlier than anticipated after the production was virtually shut out at the 2022 Tony Awards.
As for Michele, she'd been publicly angling to play Fanny Brice after performing numerous "Funny Girl" songs over the course of her six seasons on "Glee." Her casting has had its own share of detractors: In 2020, Michele was at the center of a social media firestorm after several of her former co-stars came forward with accusations of diva behavior and on-set bullying.
Michele has apologized for her alleged behavior on social media and in interviews. Feldshuh, for her part, insists the Broadway cast shake-up didn't warrant most of the public scrutiny it received.
"First of all, I read nothing about Lea. So let's get rid of that," she said. "There's no hierarchy backstage in that theater, so you can't be a diva. I wasn't party to whatever was said or not said so many years ago, when a person was 19 and now they're 36."
"Second, Beanie Feldstein and Jane Lynch are two of the best people you'll ever meet," she continued. "They're kind, they're evolved, they're decent, they're respectful, they're wonderful artists. I not only wish them well, I hope we work together one day. So we owe them a great deal."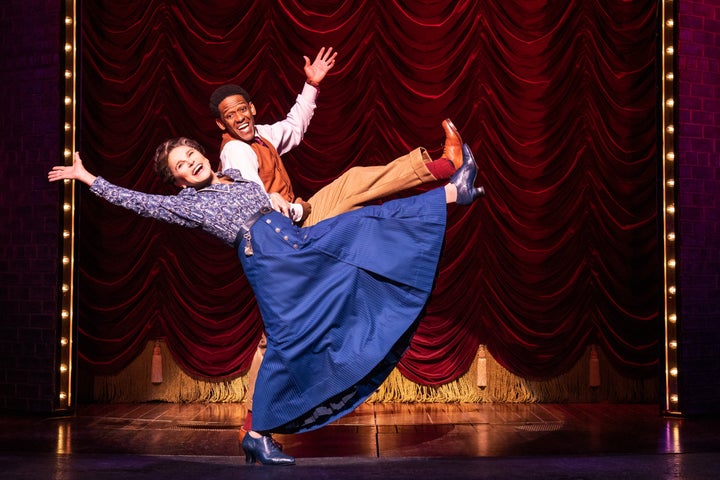 Though Feldshuh has no plans to depart "Funny Girl" any time soon, she has her sights set on developing a one-woman play based on the life of Supreme Court Justice Ruth Bader Ginsburg, who died in 2020. The actor portrayed Ginsburg in the 2019 play "Sisters in Law," but is hoping to offer a more "personal" take on the trailblazing justice.
"My dream is to get ahold of [NPR correspondent] Nina Totenberg, because she was so close to Ruth," Feldshuh said. "I met the Supreme Court justice four times and I asked her: 'Madam Justice, I'm going to be your voice out in the theatrical universe. How do you want to be remembered?' And she said: 'I want them to know I'm funny.' So I hope when I do the show, it will be funny as well as monumentally important in terms of the legal system of the U.S."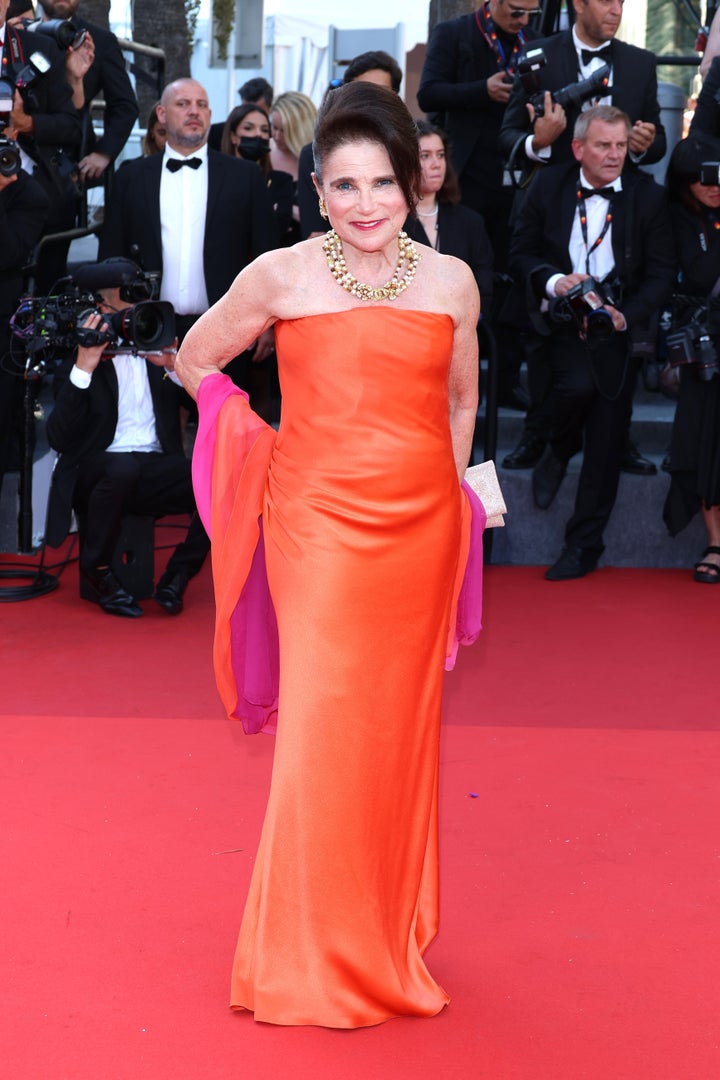 Feldshuh was quick to acknowledge that she's enjoying a bit of a professional renaissance, one she's determined not to take for granted. Last fall, she co-starred with Anne Hathaway and Anthony Hopkins in James Gray's big-screen drama "Armageddon Time." She'll also be seen in the forthcoming Amazon Prime Video series "Harlan Coben's Shelter," based on the 2011 young adult novel of the same name.
"Hopefully I'll have four acts, but I'm in the third act of my life," she said. "At this stage of my career, to get such an abundance of offers that are interesting and to still be operating on all eight cylinders … I'm so, so grateful. My job is to engender hope in the audience for transformation. It's my job to say: 'Hey, senior citizens, look what you can do. If I can do this, you can do it, too.'"
"Funny Girl" is now playing at New York's August Wilson Theatre.
#usanews #usa_news