Washington, D.C., Mayor Muriel Bowser, when directly asked if President Joe Biden has done a good job in handling the border crisis, had a vague response, saying that "everybody has to work harder."
On Wednesday, Bowser and other American mayors were to meet behind closed doors to discuss the surge of migrants into their cities as the federal government, states and local municipalities have been bussing or otherwise relocating asylum seekers from overwhelmed border communities. The U.S. Conference of Mayors is holding its winter meeting and on Wednesday will hold a closed session on "Responding to Influx of Migrants." 
Beforehand, Bowser was asked whether Biden's response was sufficient.
"I think that everybody has to work harder to make sure that people have opportunities where they live and that we have legal pathways for people to come," Bowser told Fox News. "Listen, I believe we live in the greatest country in the world, and as long as people don't have opportunities where they live, they're going to want to be in the greatest country in the world. And so we have to have our national leaders make sure we have an immigration policy that is fair, that is predictable, and that works and that works for America."
NEW YORK CITY MAYOR ERIC ADAMS DEMANDS 'NATIONAL CZAR' ON MIGRANT SURGE, A ROLE VP KAMALA HARRIS ALREADY HAS 
"Do you think the president is doing that?" Fox News correspondent Hillary Vaughn asked.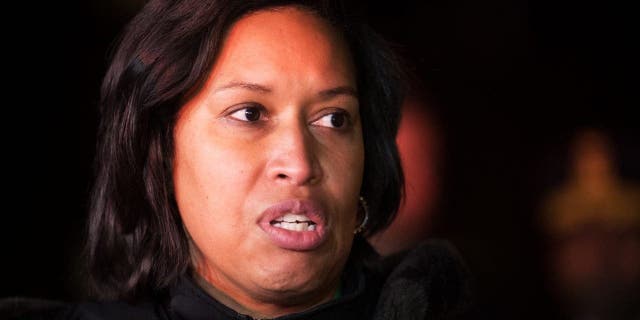 "I think the president can't change the law. That's the Congress' job," Bowser said. "And so I expect everybody from the administration to the Congress to work. We're at the meeting of the United States Conference of Mayors. It is not the mayor's job to change immigration policies, but it is our job to deal with it when it's at our door. And so we call on everybody from the Congress to the president to make sure that we have a national immigration policy that is fair, predictable and that works for our country."
This week, New York City Mayor Eric Adams said the surge of some 40,000 migrants into the Big Apple alone is estimated to cost the city at least $1 billion this fiscal year alone. But the mayor said he needed to secure more than just funding from the federal government, calling for a "national czar" to better assist with coordinating housing for the migrants. He suggested a "decompression strategy" of moving the migrants out of the Big Apple to other suburban communities or cities where, if cleared to do so, migrants could help supplement workforce shortages.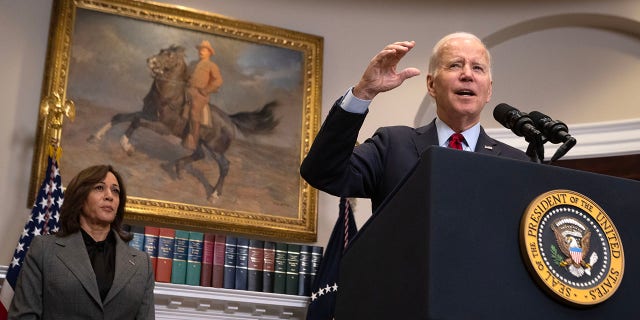 Adams, whose administration opened emergency shelters and a tent camp on Randall's Island to house asylum seekers, said that Chicago Mayor Lori Lightfoot has been housing migrants in the basements of public libraries, and he noted how Washington, D.C., "is already dealing with their own housing crisis, where people have to live in tents."
"On immigration, you've seen a lot of migrants bussed to D.C. That's created a financial burden to your town. Are you frustrated that more is not being done to handle the immigration crisis at the border to stop it from coming here?" Vaughn asked Bowser on Wednesday.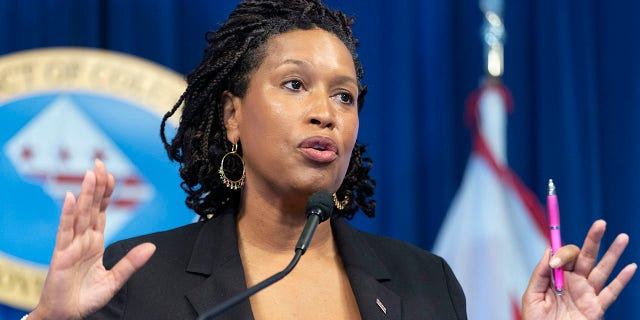 "Well, you've heard me say many, many times that we need a national immigration policy that works, and we need the Congress to deal with that so that we have legal immigration, legal ways for people to come to our country, and that we have legal ways for people to work when they get here," Bowser said.
Bowser, too, called on the federal government for greater assistance in relocating migrants.
CLICK HERE TO GET THE FOX NEWS APP
"We have been very clear that we think that the federal government needs to be a part of how people are moving around the country. It shouldn't be ad hoc governors making decisions about how to move people in very unpredictable ways and sometimes inhumane ways, promising, making promises that aren't being met at the other end of bus trips," Bowser said. "So, I think that there are ways, and we've seen other examples of how the federal government can be a part of those movements."
Fox News' Adam Shaw contributed to this report.
#usanews #usa_news