Fox News Digital closed 2022 as the top news brand in multiplatform minutes and multiplatform views in the month of December and for the year, according to Comscore.
For the year, FOX News Digital secured more than 18 billion multiplatform views, over 34 billion multiplatform minutes and averaged 82.7 million monthly multiplatform unique visitors. The FOX News mobile app finished 2022 averaging 6.3 million monthly unique visitors.
FOX News was also the most engaged news brand on social media throughout 2022, according to Emplifi, reaching over 445 million social media interactions. FOX News Digital drove 179.7 million Facebook interactions, 49.6 million Twitter interactions and 215.9 million Instagram interactions. On YouTube, FOX News delivered its best year ever, driving over 3.4 billion views, finishing first in the news competitive set.
In December, Fox News exceeded 2.9 billion multiplatform minutes, outperforming CNN.com's 2 billion multiplatform minutes. This marked Fox News' 22nd consecutive month as the #1 news brand in multiplatform minutes.
FOX NEWS DIGITAL BEATS THE COMPETITION AS NOVEMBER'S TOP NEWS BRAND IN MULTIPLATFORM MINUTES, VIEWS
Fox News also landed in the No. 1 spot in multiplatform views, reaching 1.6 billion. NYTimes.com placed second with 1.4 billion multiplatform views while CNN.com trailed in third with 1.2 billion multiplatform views.
For the fourth quarter of 2022, Fox News Digital reached a total of 8.4 billion multiplatform minutes and 4.9 billion mulitiplatform views, trouncing CNN.com's 6.8 billion multiplatform minutes and 4 billion multiplatform views.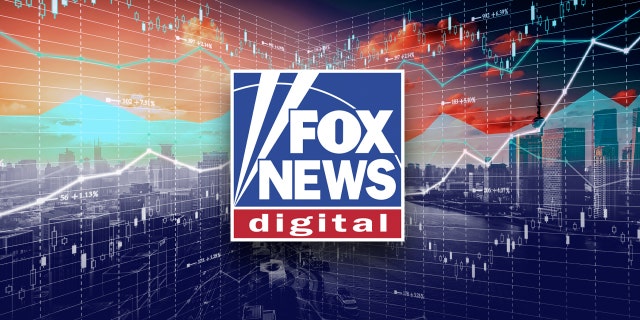 December was jam-packed with news despite what is usually a slowdown in politics following the November midterms and the holiday season. Among the top stories include the scandals plaguing freshman GOP Rep. George Santos, the criminal charges against FTX founder Sam Bankman-Fried, ABC News suspending "GMA" anchors Amy Robach and TJ Holmes over their extramarital affair, and the passings of icons like actress Kirstie Alley and broadcast journalism legend Barbara Walters. 
Fox News Digital was also the most prominent news outlet to cover Elon Musk's, "Twitter Files," which have shed light on various controversies involving the tech giant from the suppression of the Hunter Biden laptop story to Twitter's decision to ban former President Trump. 
Fox News Digital's politics section continued to excel at the end of 2022, with stories about the bizarre saga of Biden administration official Sam Brinton's alleged baggage theft drawing particular interest, as well as exclusives on news like Sen. Joe Manchin, D-W.V., urging the White House to keep Title 42 border policy in place and the Air Force grounding pilots who sought a religious exemption to being vaccinated against COVID-19.
Fox News Digital's sports section had its highest-viewed month on record, with its coverage of myriad stories around college football and the NFL, including one widely read piece about Dallas Cowboys star Micah Parsons criticizing President Biden over the swap for Brittney Griner, drawing huge numbers.
Fox News Originals' highlights included a comprehensive cataloging of the violence in Portland over the past year, a midterm report card from Americans across the country for President Biden, and an exclusive with a Tennessee dairy farmer predicting food shortages and higher prices in 2023.
LIV GOLF'S PATRICK REED DEMANDS PUBLIC APOLOGY FROM CNN'S JAKE TAPPER AND BOB COSTAS, THREATENS $450M LAWSUIT
Fox News Digital's U.S. section's coverage of the horrific killings of four University of Idaho students and the entertainment section's coverage of Sharon Osbourne's health scare also drove the national conversation.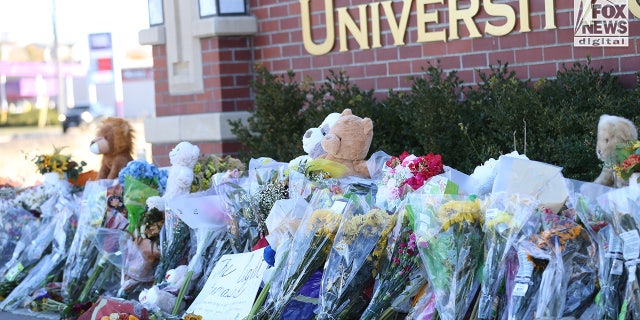 In opinion, the site led coverage of the midterms by soliciting significant figures from both sides of the aisle to make their arguments to the American people. Of those invited, 11 Democratic candidates, 14 Republican candidates and one independent candidate published pieces with Fox News Digital, including high profile candidates such as Pennsylvania Senate hopefuls John Fetterman and Mehmet Oz, Sen. Raphael Warnock, D-Ga., Nevada Senate candidates Adam Laxalt, R., and Sen. Catherine Cortez Masto, D., and Michigan gubernatorial candidate Tudor Dixon, R.
Lifestyle highlights included on a story of the inventor of Band-Aids, an expert's scathing indictment of the lottery as predatory toward the poor, and an interview with actor Kirk Cameron about his trips to libraries across the country to push back against woke culture.
CLICK HERE TO GET THE FOX NEWS APP
For the year, FOX News Digital surpassed CNN.com with multiplatform views for the first time since 2019. The FOX News and FOX Nation mobile apps were both downloaded over one million times in 2022, making each top 10 news apps in the United States, according to Sensor Tower. Additionally, FOX News Digital finished the fourth quarter as the top news brand in both multiplatform minutes with 8.4 billion and multiplatform views with over 4.9 billion.
FOXBusiness.com also accomplished a record year in both multiplatform views as well as multiplatform minutes, as it celebrated its 15th anniversary. The business network earned 3.3 billion multiplatform minutes and 1.9 billion multiplatform views in 2022, its highest ranking since launching in 2007, with double digit increases over the prior year, while the majority of business news brands experienced decreases. FOX Business surpassed various other brands with both minutes and views including CNN Business, Bloomberg.com, MarketWatch.com and Forbes.com.
#usanews #usa_news