A "Morning Joe" panel on Monday mocked the Republican "meltdown" over a gas stove ban idea as a further example of the GOP's "addiction" to "stupid" culture war topics.
The MSNBC show featured several liberal figures including The Recount executive editor John Heilemann who argued that Republicans have proven themselves to be addicted to "lies."
"It's great politics if all you care about is feeding your base. It's not great politics… if what you care about is becoming a national governing majority. And I think — but that is the sugar high, you know, political parties get addicted to sugar highs," he said. "It just happens that the sugar high that the Republican Party is addicted to is like bad bathtub meth. It's like they're high on that sugar." 
"It's not just rotting their teeth. It's like rotting their brains at the same time, and it's rotting their ability to be competitive outside this very narrow piece of the electorate that's willing to believe this bulls***, as I will call it even on this most holy of secular holy days. It is the worst," Heilemann added.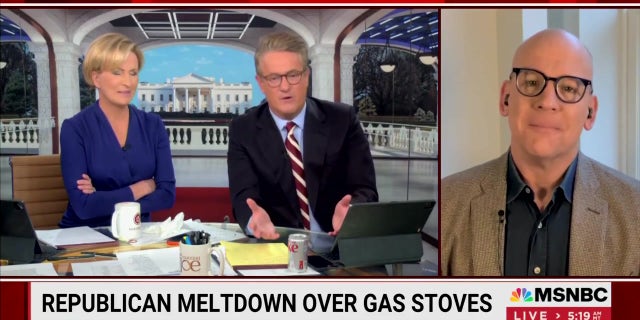 WAPO'S CONFUSING COVERAGE OF GAS STOVES UPROAR GOES FROM REGULATORS 'CONSIDERING A BAN' TO GOP 'CULTURE WARS' 
Although Heilemann implied that a ban on gas stoves was part of the Republicans' "conspiracy theories," the controversy began after Consumer Product Safety Commission Richard Trumka Jr. suggested that the idea was "on the table."
"This is a hidden hazard," he told Bloomberg on Jan. 9. "Any option is on the table. Products that can't be made safe can be banned."
Both Trumka and CPSC Chair Alexander Hoehn-Saric later backtracked on the suggestion after it received backlash on social media. 
Since then, however, some Democratic figures have championed the idea, such as Rep. Alexandria Ocasio-Cortez, D-N.Y. Gov. Kathy Hochul, D-N.Y., also proposed a ban within her own state to prohibit the use of gas stoves and heaters in small buildings by 2025.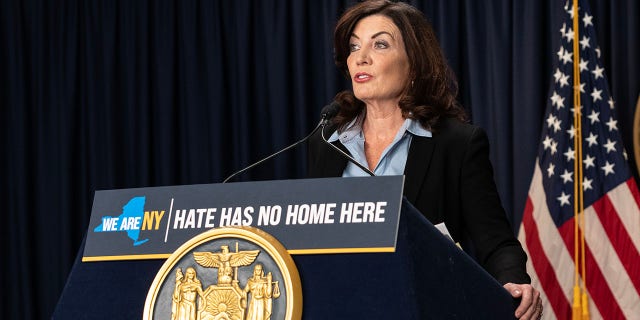 CONSERVATIVES RIP INTO MEDIA CLAIMING REPUBLICANS TRYING TO 'THRUST' GAS STOVES INTO THE 'CULTURE WAR' 
Despite some Democrats pushing to ban gas stoves, many mainstream media outlets have instead claimed Republicans were the ones to introduce gas stoves as a culture war issue with some calling the assertion of a ban "unfounded."
MSNBC host Joe Scarborough criticized Republicans for talking about the "stupid" gas stoves issue.
"Oh, my god. Oh, my god. This is an issue that you look, and you want to see how politics gets crazy. One side gets like a small kernel of something. And they put it in the ground, and they water it, water it, try to get it to grow, and so this gas stove thing, it gets some bureaucrats saying something that has no power, and then suddenly, you have Ron DeSantis, 'I'm going to protect your gas stoves.' Everybody talking about gas stoves. It's so stupid," Scarborough said.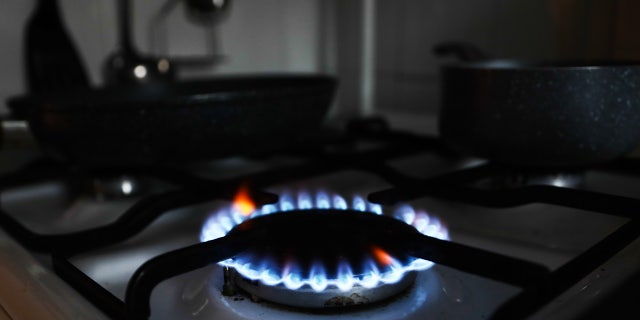 CLICK HERE TO GET THE FOX NEWS APP
He added, "People were tweeting at me this weekend that I don't understand the dangers of gas stoves, and they're going to protect my gas stoves. And Ron DeSantis is going to protect my gas stove, but the sheer stupidity of it, and if it were just bloggers, that would be one thing, but when you have Kevin McCarthy going out and other people talking about gas stoves, I mean, I just believe that whoever is polling this issue and telling Republicans to obsess over it, they just need to stop. As I said, it makes Trump Republicans look even dumber."
#usanews #usa_news