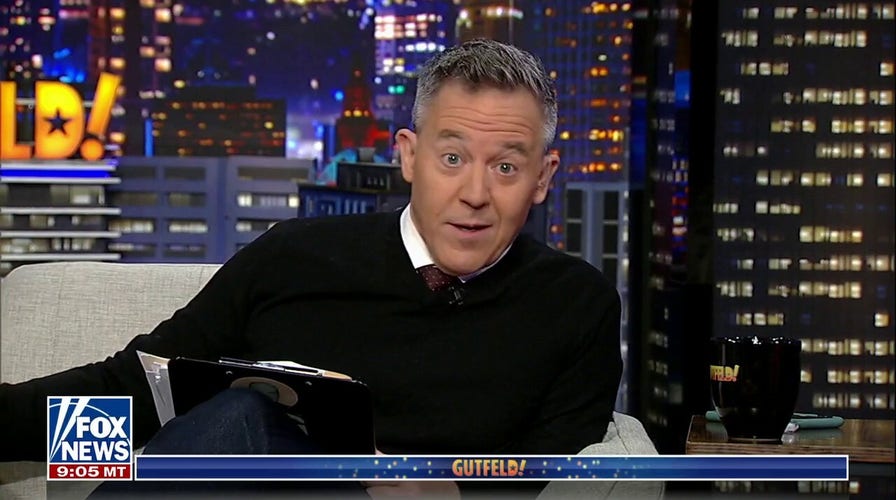 NEWYou can now listen to Fox News articles!
Happy Tuesday everyone. Turns out thanks to the smashing success of this show, which happened because of our awesome fans and my razor wit and my washboard abs. Other networks now want a hit comedy show of their own, according to the news site Semafor, CNN is reportedly considering hiring a comedian to host one of its primetime shows. Makes sense. The network is still a joke. That's mean.
Apparently, some floated names that included Bill Maher, Trevor Noah, Arsenio Hall and Jon Stewart. What? No, Elayne Boosler. Elayne Boosler. Elayne Boosler. I'm just going to say it. Elayne Boosler. Anyway. But if they really want comedy, they should relaunch CNN Plus. That debacle made me laugh far more than the dead crow stapled to Chris Wallace's scalp.
But isn't that the point, really? CNN was already funny and they went ahead and they ruined it. I'm talking, of course, about the golden age of comedy. Chris Cuomo, Don Lemon, Brian Stelter. Or as they're known in the business, the Three Stooges. Those were the days, right? 
Now everything's ruined. Chris lost his gig after trying to help his brother Andrew fend off a sexual harassment scandal, which is like having Alec Baldwin teach you gun safety. Hey, he killed a lady. And Lemon lost his primetime gig becomes because he comes off as real as this guy's breasts. And no offense to that guy and his giant fake t****. He is a global treasure. Stelter, sadly for us, took time off to spend more time with his hoagies. Did you know he gave blood last week? That's how they make Alfredo sauce. So disgusting. I know, it's gross.
GREG GUTFELD: HERE'S THE 'INFURIATING PART' ABOUT COVID-19 REPORTING
But how could CNN forget these guys were a riot when they were together? Remember this classic?
[VIDEO]
DON LEMON: If you watch a certain state TV and you listen to conservative media, you would think that, you know, entire cities are just, you know, embroiled in fights and fires and whatever. We went out, and had a great dinner in New York City tonight.
The only thing that could have made that funnier is him bursting into flames after he said it. I'll never get tired of that. And who can forget this?
[VIDEO]
BRIAN STELTER: Looking ahead to 2020, one reason why I'm taking you seriously as a contender is because of your presence on cable news.
For President. I heard dentists use this clip because it's cheaper than laughing gas. Why they canned that guy's show instead of promoting it is bonkers. But the thing is, regardless of our show's amazing success, if CNN wants to chase comedy, they should start by first being real. I know that's like asking Spielberg to do a sequel to "Schindler's List" using Alvin and the Chipmunks. Don't steal that idea. But that's because comedy follows honesty. And if you can't be truthful, good luck being funny.
Take the late, great Norm MacDonald. After O.J. Simpson's acquittal in '95, he said, "Well, it's official, it's finally official. Murder is legal in the state of California." The audience roared because they knew it was true, but they also laughed because Norm was saying something you got the feeling he wasn't supposed to say. Rumors swirled that some execs at ABC didn't want him doing O.J. jokes. He was willing to break the rules to tell the truth. So how can a network do that while calling moms pregnant people? In order to be effective at comedy, you've got to rely on truth, not ideology.
CLICK HERE TO GET THE FOX NEWS APP
CNN is sort of trans in that way, meaning they identify as truthful. But they still never really made the cut. Remember what we refer to as CNN's Easter, when Chris Cuomo rose from the dead from his basement after being quarantined with COVID just a week after fighting a cyclist? Do you remember this? During 2020, a reporter does a hit outside a burning building while the on-screen caption reads "Mostly peaceful protests." Now, that's dishonesty, but it's hilarious unintentionally. 
We could be here all night reciting examples from CNN's years-long perpetuation of the Russian myth to Nick Sandmann, Jussie Smollett to their 12-headed panels of gibbering cockatoos all trying to out-hysteria each other. Remember when every day was worse than Watergate?
[VIDEO]
CARL BERNSTEIN: This is worse than Watergate. Is worse than Watergate. This, in some ways, is worse than Watergate.
His face is worse than Watergate. But anyway. So before CNN entertains any fantasies about comedy, first you've got to tackle the truth. Take it from your humble host. Each night we start from the truth, then go from there. Where we go each night? Who the hell knows? Sometimes it's hilarious. Other times it's not. But remember that with comedy, the outcome is not predetermined. It's why woke comedy can't be funny. Woke comics are nothing more than smirking deliverers of bitter lectures, and it's a tell that they require you to agree rather than laugh. And that's because there's no equity in laughter. You either laugh or you don't. Try to establish a quota and you'll be the joke.
#usanews #usa_news