JERUSALEM — While the plight of Christians in the region has decreased drastically, the population of Israeli Christians grew by 2%, according to a report released by Israel's Central Bureau of Statistics (CBS) in December.
The publication of the new data coincided with Christmas and showed roughly 185,000 Christians live in Israel and make up 1.9% of the country's population. According to the report, the Christian population increased by 2% in 2021. Israel's population is 9.6 million.
"In Israel, the Christian number is stable because there is freedom of religion," Pastor Petra Heldt, a leading Christian scholar who has lived in Israel 40 years, told Fox News Digital. "This is not true of Muslim-majority countries in the region."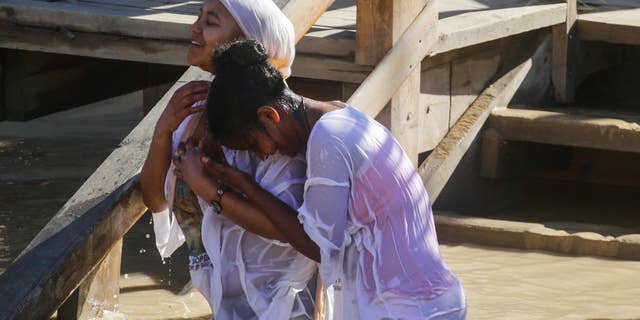 CHRISTIANS IN AFGHANISTAN FACE ROUTINE TORTURE, PERSECUTION FROM FAMILY MEMBERS: WATCHDOG GROUPS
Christian communities across the wider Middle East have shrunk or even vanished. Prior to the American invasion of Iraq in 2003, a Christian population of 1.5 million lived in the country. The ancient Christian community has now shrunk to an estimated 200,000 to 300,000 from a total population of over 40 million.
Fox News Digital recently reported on a British government report saying "simply being a Christian is enough to get you arrested" in the Islamic Republic of Iran.
Iran's regime has waged a campaign to persecute evangelical Christians and Catholics. 
IRAN HAS WORLD'S 'FASTEST-GROWING CHURCH,' DESPITE NO BUILDINGS – AND IT'S MOSTLY LED BY WOMEN: DOCUMENTARY
Heldt stressed there is "absolute freedom of worship" in Israel and this is different from countries like Turkey, where Christians are "persecuted and have a hard time. The same is true for Iraq," she stated.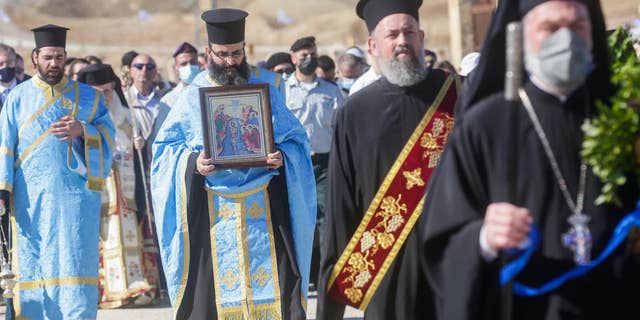 The picture is not completely rosy in Israel, but observers claim it pales in comparison to neighboring countries. In January, two teenage suspects vandalized a Christian cemetery in Jerusalem. The attack was condemned by Israeli's foreign ministry, which called the attack an "immoral act" and "an affront to religion." 
Jerusalem's Anglican Archbishop Hosam Naoum called it a "clear hate crime." The British consulate said it was just the latest in a string of assaults on the Christian community in the holy city of Jerusalem.
Heldt said the Israeli government is pursuing the criminal prosecution of the desecration of the gravestones. 
"In Muslim-majority countries, this [prosecution] would not be the case," she added.
Israeli police announced Monday that charges were filed against two teenagers for vandalizing 28 tombstones at the Protestant Mount Zion Cemetery.
Heldt said that the "murder and persecution of Christians in Nigeria and Egypt has never happened in Israel." Radical Islamists have sought to wipe out the struggling Coptic Christian community in Egypt and Nigerian Christians in the Muslim-dominated northern region of Nigeria.
IRAN PROXIES ENGAGED IN 'INVISIBLE JIHAD' AGAINST CHRISTIANS IN MIDDLE EAST, REPORT WARNS
Pastor Saleem Shalash from the Home of the Jesus King Church in Nazareth, echoed Pastor Heldt about the importance of religious freedom in Israel. 
"As an Arab pastor, I would prefer to live in Israel," Shalash said. "The freedom we have in Israel we don't have in the best Arab countries.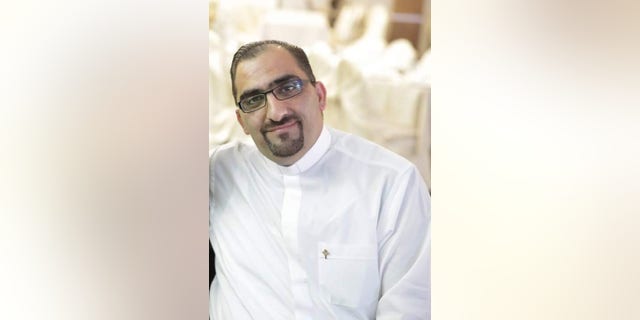 "We can practice our belief without persecution. And if there is persecution, we can call the police and they will protect us."
Pastor Shalash serves a congregation of 100 in Nazareth, which is believed to be the childhood home of Jesus. 
Nazareth has the largest Arab Christian population (21,000), and Haifa follows with 16,700. Jerusalem's comes in third with 12,900 Arab Christians.
RELIGIOUS FREEDOM SUMMIT ILLUSTRATES BIPARTISAN EFFORT IN FIGHT AGAINST RELIGIOUS PERSECUTION
In response to a report that the Christian population increased in Israel, Shalash said "That is good news." 
The challenge facing the Christian community in Israel, he noted, is a lower birth rate compared to other religious communities. 
"They [Christians] don't have big families," Shalash said. "Normally, Christians have two or three children."
Haredi (ultra-orthodox Jews) in Israel have a fertility rate of 6.64 children per woman, according to Israeli government figures. Secular Jewish Israeli women have a fertility rate of 1.96 children.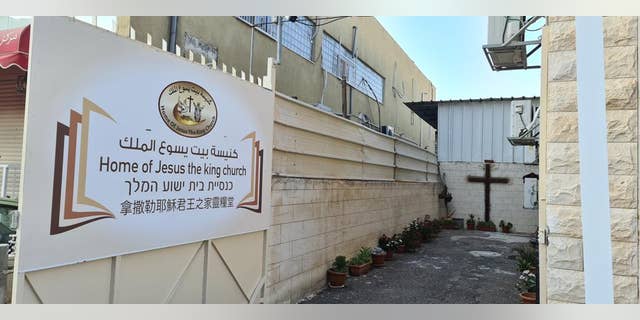 While there are radical religious strands among some Jews and Muslims, Shalash said, in Israel, "you can live together. You can find Jews, Christians, Muslims and Druze and live in harmony without persecution and practice your faith."
In a report released Tuesday by Open Doors, an international NGO dedicated to saving persecuted Christians, a number of Middle Eastern and North African countries were listed in the top ten nations "where Christians face the most severe persecution and discrimination," according to the report. 
Iran was ranked eighth, while Yemen was classified as No 3. The communist state North Korea was designated the worst violator, and Somalia was listed as No. 2. 
The Palestinian Territories were included in the Open Doors examination list of 76 countries where Christians are persecuted. The Palestinian territories were ranked 57th. Israel was not listed.  
The decrease of Christians in the Palestinian-controlled territories in parts of the West Bank and in the Gaza Strip has been frequently documented over the years. 
In October, Edy Cohen, an Israeli expert on Arab affairs, tweeted video footage of an attack by Palestinians on a church in East Bethlehem in the West Bank.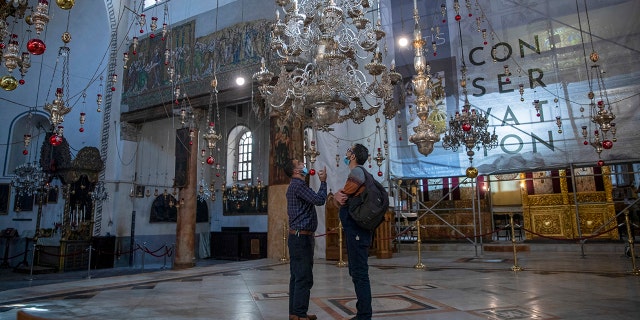 The Jerusalem Post's Palestinian Affairs reporter, Khaled Abu Toameh, reported on the March arrest of Evangelical Pastor Johnny Shahwan by the Palestinian Authority (PA) because he promoted normalization with "the Zionist entity" (Israel). The PA incarcerated Shahwan for 40 days because he met with a member of the Knesset (Israel's parliament) and shut down his ministry, Beit Al-Liqa in Beit Jala. 
FAITH GROUP TO MARCH ON WASHINGTON TO RAISE AWARENESS FOR RELIGIOUS PERSECUTION
Fox News Digital sent press queries to the Palestinian Authority but had not heard back by press time.
Israel's vibrant Christian religious history has attracted American Christian students to visit. On Jan. 9, Passages, a program that brings Christian college students to Israel, celebrated its 10,000 participant.
"We are at a unique moment in history, where Jews and Christians can come together for the first time and create positive and impactful experiences," said Rivka Kidron, co-founder of Passages. 
"Now, more than ever, Jews and Christians have to come together around our shared values and stand up for what's right in this world. Unfortunately, antisemitism is on the rise, and I think we need each other now more than ever. I feel very blessed to be here and living here at this moment, and share it with you."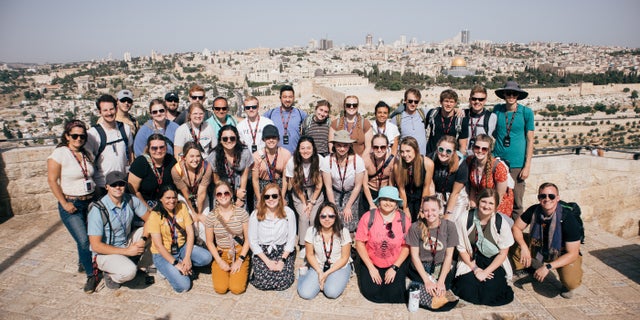 Passages said it "offers Christian college students with leadership potential a fresh and innovative approach to experiencing the Holy Land."
Passages said it had 450 participants from schools like Hillsdale College, Florida State University and Oklahoma Baptist University.
CLICK HERE TO GET THE FOX NEWS APP
"Participants encounter the roots of their Biblical faith firsthand and come face to face with the modern-day miracle that is Israel and have opportunities to build upon their trip experiences with additional leadership training, with the goal of building their Christian faith and bridges of friendship with the Jewish community," Passages noted in a press release.
Fox News' Andrew Mark Miller contributed to this article.
#usanews #usa_news