Marie Osmond has maintained her 50-pound weight loss for 15 years — and the entertainer revealed it's her secret to looking and feeling youthful.
"At this stage of my life, I can tell you that weight ages you," the 63-year-old told Fox News Digital. "It also takes away the joy out of being active with your children and grandchildren. It takes away your health, even mentally. It's not healthy for you. And when you hear the world saying, 'Love me however I am,' I think you love yourself to be the best version of you… so that you can live your fullest, most beautiful life. That's why I have continued this.'"
"I would never go back to who I was," she shared. "Never. I could never have done everything I've done. My last album, my current album, debuted at No. 1 on Billboard. I'm 63. That's stupid, right?… Never could I have done that without the energy I have. And I just got off tour, the best, fun tour I've done. I just spent Disney World with my eight grandchildren. My 23-year-old son goes, 'Mom, let's shut down the park.' Never could I have done that with 50 pounds on me."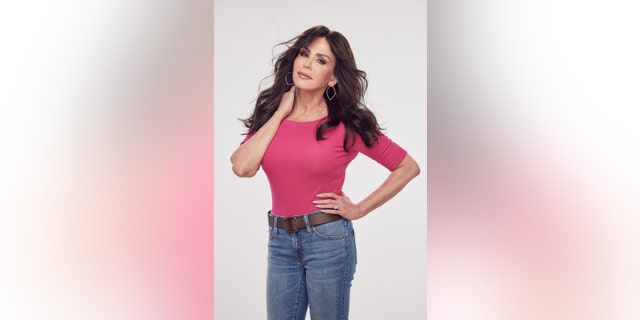 Osmond was at her heaviest in 2007. At the time, she was 165 pounds and a size 14. That year, she tried Nutrisystem, the personalized meal delivery program, to help her slim down to a size 4. The singer previously told Closer Weekly that she never lets herself "get more than five pounds overweight," which typically happens during the holidays.
MARIE OSMOND DEBUTS HER NEW LOOK IN RARE PHOTO WITH HUSBAND STEVE CRAIG AT DISNEY WORLD
The mother of eight noted how as a teen, her body was often scrutinized, making food "an issue." She also revealed how hurtful words had a profound impact on her over the years.
Osmond achieved her first big hit at age 13 with her No. 1 country hit "Paper Roses." At 16, she and her brother Donny Osmond were headlining their own network television variety show.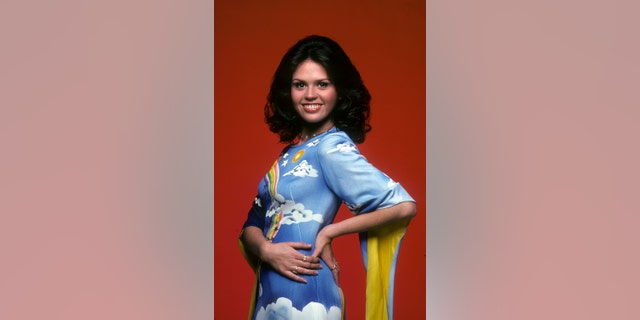 "Growing up in entertainment, there was always body issues and dieting yo-yos and this and that," the TV personality explained. "I was just at KTLA here… in Los Angeles where we did the original 'Donny & Marie' show. I was like 15, and I was talking about how I was taken out to a parking lot and at 5'5″ — I was like 103 pounds — I was told I was fat. [It] was an embarrassment… That was the era of Twiggy in the '70s and you know, lollipop heads and the whole thing."
Osmond previously told Fox News Digital that she would "literally starve myself for three days before taping," by drinking lemon water and cayenne pepper with maple syrup. As she grew older, the pounds became more difficult to shed.
CLICK HERE TO SIGN UP FOR THE ENTERTAINMENT NEWSLETTER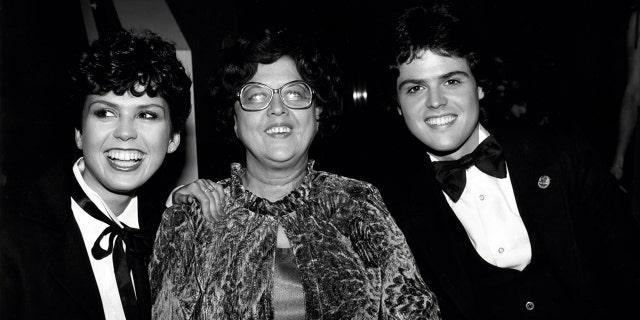 "When I got into my 40s, I think I just kind of said, 'I'm gonna be my mom,'" said the star. "You just kind of think, 'That teenage body's gone. That 20-year-old isn't there anymore.' And it's just not true. Long story short, my son, the oldest, came on behalf of all the kids. I was getting divorced and he goes, 'Mom, we're gonna lose you. You're gonna die. You need to lose weight.' That's a really tough one. And women in my family don't live long because of heart disease and weight. And so, it was kind of a wake-up — a big, scary wake-up call. They said, 'Mom, you're all we have.' So that was kind of my a-ha [moment]. And then it was like, 'How am I going to do this?'"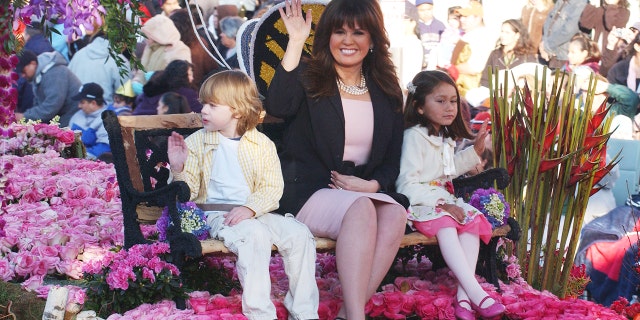 In 2007, it was announced that Osmond would appear as a contestant on "Dancing with the Stars." The competition series pairs celebrities with professional dancers where they rigorously train for performances. Osmond shared that it was during her time on the show that Nutrisystem "found me."
"I call it 'Dancing with the Starved,'" Osmond joked about her time on the show. "Fifty pounds overweight and spandex was not beautiful. And so, I went on Nutrisystem. It literally was my last-ditch effort. And I learned for the first time in my life that food was not the enemy. I lost at least 10 pounds a month. That's a dress size… And within four months, I was down to my weight. And I couldn't believe that body was still inside me."
Osmond insisted she was able to stick with the regimen because "it's not a diet." Instead, it changed her relationship with food. For the New Year, Osmond teamed up with Nutrisystem once more to kick off Complete 55, a plan designed for women ages 55+.
DONNY OSMOND ON SURVIVING CHILD STARDOM AFTER BEING CALLED A 'HAS-BEEN': 'WASN'T GOING TO DO IT WITH SCANDALS'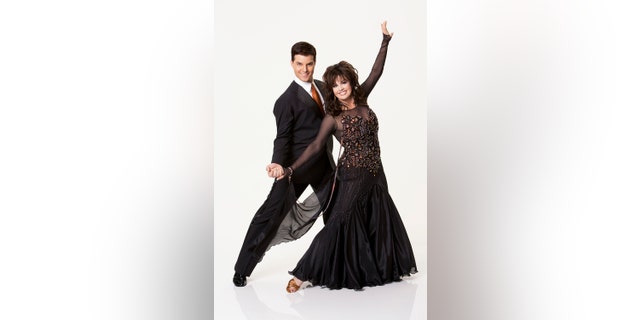 "When you hit 55, we're taking the mean, terrible M – it's not Marie, it's menopause," she chuckled. 
"[But] food is not my enemy anymore. That's the biggest thing it taught me. What is full and what is emotional?.… I'm 63 and I'm living my most fabulous life right now. I know who I am. I've been through the crazy stuff, the heartache, the parts where you're on the floor going, 'I don't know how to take my next breaths.'… It's really nice to be at a place where — look, I don't have a 20-year-old body, but I certainly don't have a 63-year-old body. And I believe the more you take care of you, the more your body takes care of you."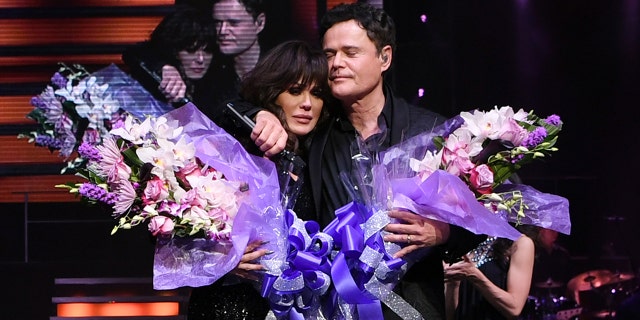 During the coronavirus pandemic, Osmond had the energy to take her decades-long singing career in a different direction. In 2021, she released a 17-song album titled "Unexpected," in which she sang a mix of classical, opera and Broadway tunes backed by the Prague Symphony Orchestra. She also starred in her third Lifetime holiday movie "A Fiancé for Christmas."
In 2019, she and Donny, 65, ended their 11-year Las Vegas residency. During the holidays in 2022, she led a sold-out tour. These days, she's just happy to be grandma.
"I really love being a grandma," she gushed. "When you get down to this stage of life, the most important thing you have is your health and your family. And it's truly in that order, too. You can have a family, but if you can't participate in their lives because you're sick… it's why I'm a big advocate for getting weight under control. It makes such a difference. Believe me, it changed my life to get it off me. The best youth pill you can take is to just be healthy."
MARIE OSMOND RECALLS HER WEIGHT STRUGGLES, BEING TOLD SHE NEEDED TO 'KEEP THE FOOD OUT OF MY FAT FACE'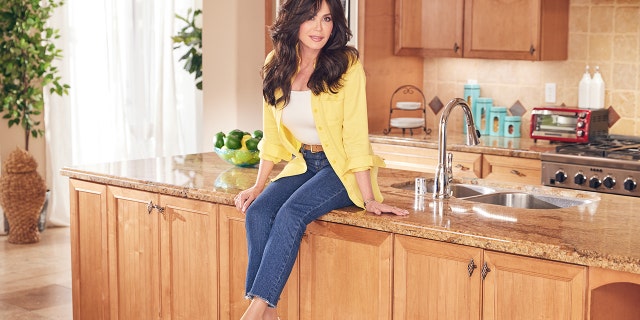 "I spent the last 11 years at a Las Vegas residency," she shared. "You miss the football games, you miss the basketball games. You miss those things. And I don't want to miss them anymore. I'm still doing the things I love. I'm still performing and I feel so blessed. On my Christmas tour, I had a bunch of 20-year-old girls in the front row. I looked down at them from the stage and said, 'Do you guys even know who I am?' And they said, 'Yeah, we found you on YouTube!'… This whole new generation is finding me and they're just so cute. There are three projects I'm looking at right now, but I just love being a grandma. I really love all of life."
The Associated Press contributed to this report.
#usanews #usa_news