President Jimmy Carter granted an unconditional and controversial pardon to the many thousands of men who dodged the U.S. military draft during the Vietnam War on this day in history, Jan. 21, 1977.
Ahead of the 1976 presidential election, then-candidate Carter promised to pardon those who evaded the draft as a way to close the nation's book on Vietnam.
The day after his inauguration, Carter kept his word — and pardoned draft dodgers who had not committed violent offenses.
ON THIS DAY IN HISTORY, DEC. 24, 1972, BOB HOPE DELIVERS LAST LIVE CHRISTMAS SHOW IN VIETNAM
Carter's presidential proclamation read, in part, "Acting pursuant to the grant of authority in Article II, Section 2, of the Constitution of the United States, I, Jimmy Carter, President of the United States, do hereby grant a full, complete and unconditional pardon to: (1) all persons who may have committed any offense between August 4, 1964 and March 28, 1973 in violation of the Military Selective Service Act or any rule or regulation promulgated thereunder; and (2) all persons heretofore convicted, irrespective of the date of conviction, of any offense committed between August 4, 1964 and March 28, 1973 in violation of the Military Selective Service Act, or any rule or regulation promulgated thereunder, restoring to them full political, civil and other rights."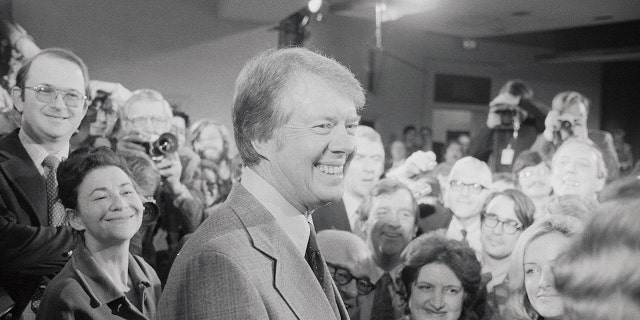 Carter said during the presidential campaign that a pardon was needed "to heal our country after the Vietnam War." 
He also said that while disagreements remained, "we can now agree to respect those differences and to forget them."
However — many people did not forget "those differences."
The American Legion, among many other groups, "had been vocal in its opposition to any form of amnesty granted to anyone who dodged the draft while others went to war," as the organization notes on its website to this day.
THE AMERICAN LEGION TURNS 103: A BRIEF HISTORY OF THE ORGANIZATION FORMED TO AID WORLD WAR I VETERANS
"Carter had outlined his plan to pardon the violators at the 1976 American Legion National Convention in Seattle. The Legionnaires, many of whom booed the announcement, were adamantly opposed and explored possible legal and constitutional violations of such a pardon," the group notes.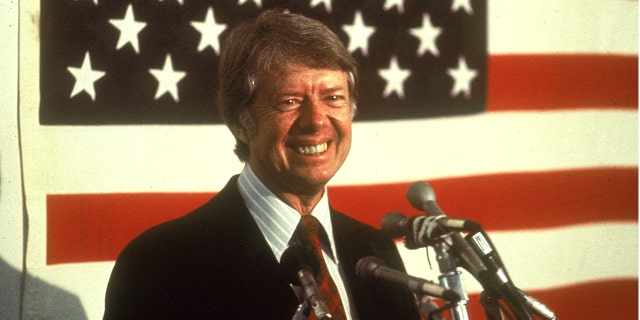 After Carter issued his pardon, "American Legion leaders warned what such a move would mean for national security in the event of a future draft." 
Adds the Legion on its site, "The wartime veterans of the organization had argued … that no pardons should be granted, hearkening to the same position of the World War I American Legion founders who demanded justice for 'alien slackers' who lived in the United States but used their foreign citizenship to escape conscription during the Great War."
Most draft dodgers fled to Canada
During the late 1960s to early 1970s, some 100,000 young Americans traveled abroad to avoid serving in the war, according to History.com.
About 1,000 Americans deserted the Armed Forces and also headed to Canada.
Ninety percent of them flocked to Canada — where they were eventually welcomed as immigrants.
Other people hid inside the United States.
ON THIS DAY IN HISTORY, DEC. 11, 1972, APOLLO 17 ASTRONAUTS BECOME LAST HUMANS TO WALK ON THE MOON
About 1,000 Americans deserted the Armed Forces and also headed to Canada, too, History.com reports.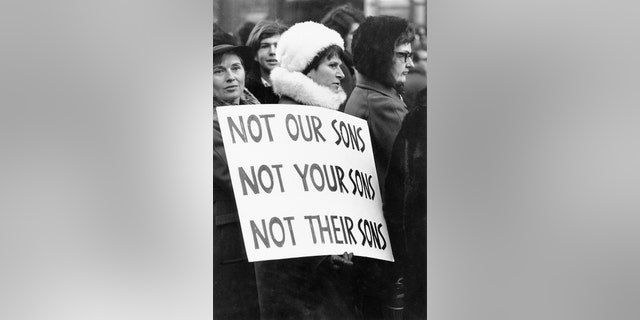 While the Canadian government had the right to prosecute these deserters, they were often left alone.
After the war ended, the U.S. government continued to prosecute draft dodgers until a total of 209,517 men were formally accused of dodging the draft.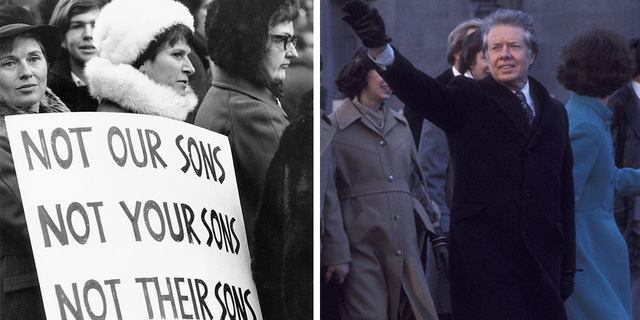 Government officials estimated that another 360,000 men were never pointed out, according to History.com.
CLICK HERE TO SIGN UP FOR OUR LIFESTYLE NEWSLETTER
Those who were accused, upon returning home from Canada or from other locations, were threatened with prison sentences or forced military service.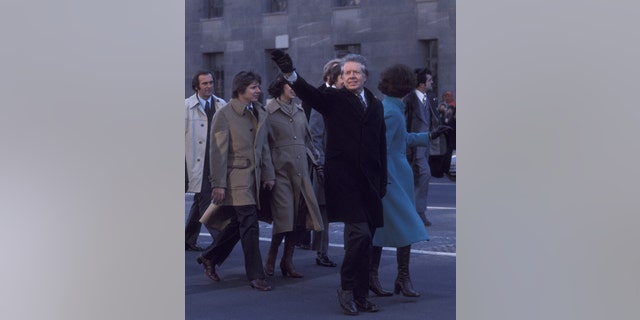 Many people who fled the country returned home — while an estimated 50,000 Americans settled in Canada permanently.
CLICK HERE TO GET THE FOX NEWS APP
While veterans groups criticized him for letting evaders off the hook, amnesty groups were angry that he did not include others who had been prosecuted — such as deserters, soldiers who were dishonorably discharged and civilian anti-war demonstrators, History.com noted.
#usanews #usa_news