The latest nod toward Y2K fashion is what trend forecasters are calling Rom-Com Core, and it's poised to be big in 2023.
Marta Topran, the fashion and beauty creator lead at Pinterest, explained, "Rom-coms in general offer a sense of optimistic escapism and I think we're all craving that right now."
She went on to say that Gen Z and millennials are seeking sartorial inspiration from the rom-coms that dominated the 2000s. "Think iconic looks like the slip dresses in '13 Going On 30' or Kate Hudson in tube tops. 'Mean Girls' miniskirts and 'Save the Last Dance' cargo pants are making a huge comeback," Topran told HuffPost.
"In our latest Pinterest Predicts report, we're seeing trending searches that include the following findings: '2000s girl' is up 235%, 'Cool girl aesthetic outfits' is up 140%; 'Pink mini skirt outfit' is up 145%; 'Rhinestone dress' is up 90%; and 'Summer outfits vintage '90s' is up 150%." The vibe is decidedly fairy-tale, but from the vantage of understanding its limitations, and still finding a way to enjoy its sentimentality with a nostalgic nod and wink.
In this way, Rom-Com Core is an homage to powerful female main character energy. "It's more than just an aesthetic," said Topran, citing Kate Hudson, Gabrielle Union and J.Lo as quintessential leading ladies of the genre. Beyond optimism, these characters embody confidence, Topran explained, "Beneath their candy-colored clothes and impeccable hair, they were strong, self-assured ladies."
HuffPost spoke to Chelsea Volpe, a Manhattan-based fashion and still-life stylist, to explain how Rom-Com Core looks translate from the films that defined the genre into real life with inspiration from five classic rom-coms of the 2000s.
Film Inspiration: 'How To Lose A Guy In 10 Days' (2003)
Channel: Kate Hudson for main character energy that's rebellious with a sense of humor and enjoys turning feminine stereotypes on their head.
Of the look, Volpe told HuffPost, think "preppy, understated Upper East Side. Floral A-line dresses, button-up cardigan sweaters and the staple crisp, clean, white Ralph Lauren button-down." Each look is to be worn with complete self-awareness. Volpe added that the film's most covetable look is "the slinky yellow number" that's bold in its hue and casts a tailored silhouette.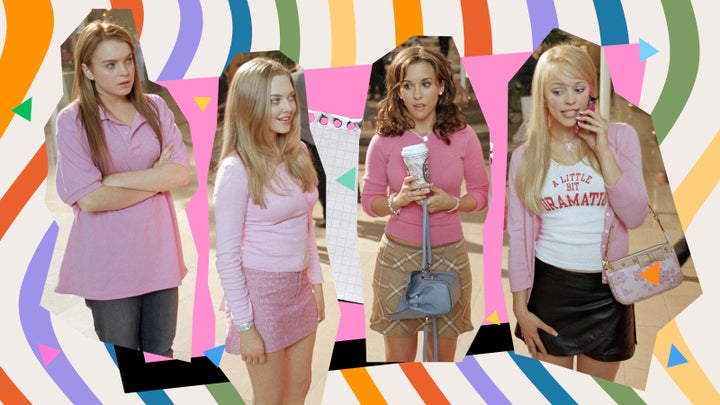 Film Inspiration: 'Mean Girls' (2004)
Channel: The ensemble energy of Lindsay Lohan, Rachel McAdams, Lacey Chabert and Amanda Seyfried for a look that toes the line between fitting in and standing out in a crowd.
"Fuzzy pink sweaters, boot-leg low-rise jeans (cough cough, True Religion), aggressive argyles and barely there pleated miniskirts sum up this hilarious cult classic aesthetic," explained Volpe. To recreate The Plastics' iconic talent show costume, she suggested a velvet slip dress. "So modern, so sexy, so fetch."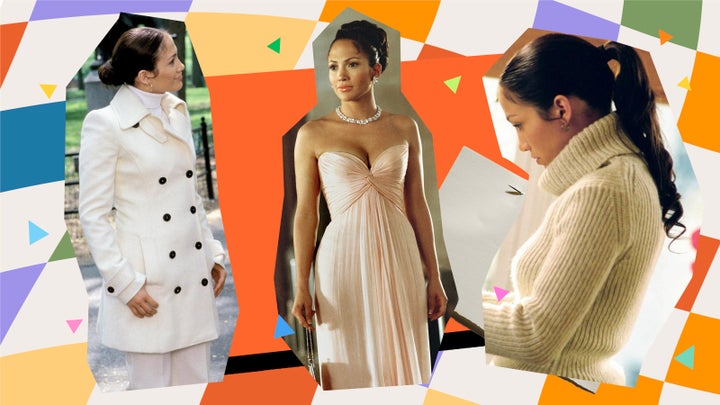 Film Inspiration: 'Maid In Manhattan' (2002)
Channel: Jennifer Lopez for main character energy that's a glossy retelling of a fairy-tale trope. This look celebrates J.Lo's star appeal that shines despite the limiting Cinderella-esque storyline.
White on white gives powerful princess, but isn't the only way to wear this look. "I am here for a monochromatic moment if executed correctly," Volpe said. "It takes a tremendous amount of confidence and 'swag.'" You don't have to wear all white to achieve this look, especially if you want to keep it modern. Volpe suggested "a neutral palette for monochromatic looks" to update this style for 2023.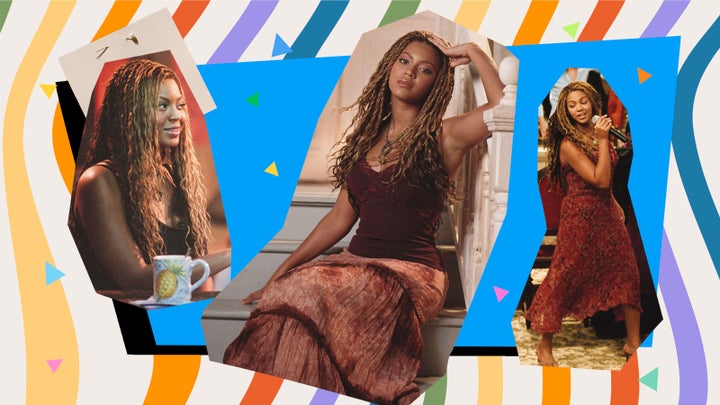 Film Inspiration: 'The Fighting Temptations' (2003)
Channel: Beyoncé for main character energy that hits all the right notes. This look is all about the understated elegance and power found in neutral, demure classics.
Beyoncé wowed with a bohemian aesthetic in muted tones. To freshen up this trend, Volpe suggested paying attention to the detailing found in bohemian staples like peasant tops and prairie skirts. "Brands like Zimmermann offer stunning options for a bohemian, feminine, and curated take on [this aesthetic]," she said.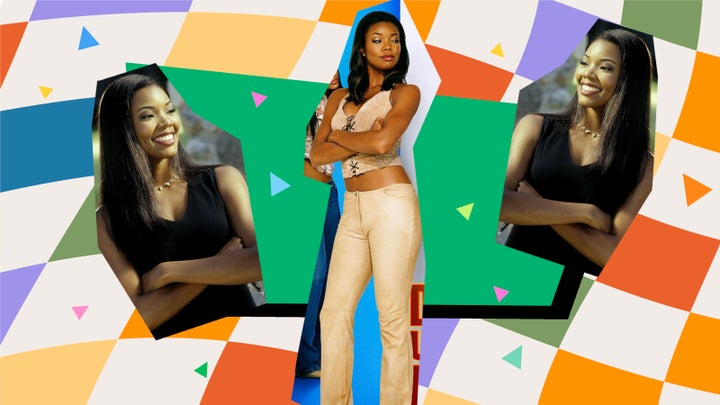 Film Inspiration: 'Deliver Us From Eva' (2003)
Channel: Gabrielle Union for main character energy in this modern and somewhat feminist retelling of "The Taming of the Shrew," where ambition and romantic love vie for equal screen time.
While cropped tops and bodycon looks dominate in this film, Volpe suggested that you can achieve the same fierceness without a "bandage-like silhouette" by embracing a "boundary-pushing, ambiguous, ever-exciting gender fluid" look.
#usanews #usa_news