House Oversight Committee Chairman James Comer questioned first son Hunter Biden's purported ties to his father's New Castle County, Del. home, where classified documents were found.
On "Hannity," host Sean Hannity cited reports Hunter used the Barley Mill Road address of President Biden's Wilmington-area home as his own on official forms, including a background check document and his credit card account in 2018.
Hannity cited a reported $50,000 per month payment, remarking such a sum would be a realistic amount for prime real estate in Florida or California, but not necessarily in Wilmington's albeit tony Greenville suburb.
"Yeah, that doesn't make sense. We're looking into that," Comer responded, adding the revelation is one reason his panel is requesting bank records and wants more information on Hunter's reported "suspicious activity reports" from the U.S. Treasury.
EMAILS SUGGEST HUNTER BIDEN HAD ACCESS TO GARAGE WHERE JOE KEPT CLASSIFIED DOCS, CORVETTE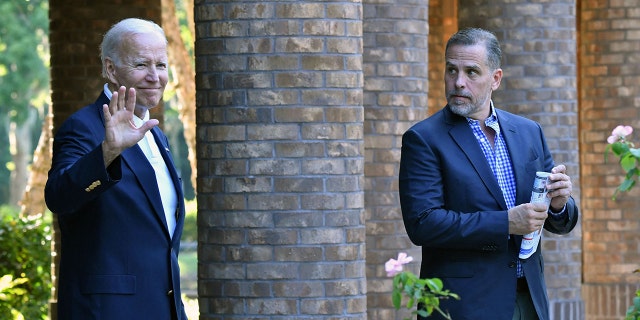 These suspicious activity reports include large cash transactions or transfers above $5,000, Reuters reported. Such reports could indicate fraud or money laundering, or they could also be entirely legal.
"We're going to be looking at tax records just like the House Ways and Means Committee did on former President Trump. We're going to continue to look into this and all other areas of revenue from Joe Biden and from the Biden family," Comer said, adding he further wants to know how much of Hunter's funds "trickled down to Joe Biden."
Of his planned hearings, Comer said the American people "will learn a lot about what influence peddling is and how much involved Joe Biden was with the family influence peddling schemes."
FBI STEPPED IN AFTER SUSPECTED CHINESE SPY GOT CLOSE TO ERIC SWALWELL, OTHER POLITICIANS: REPORT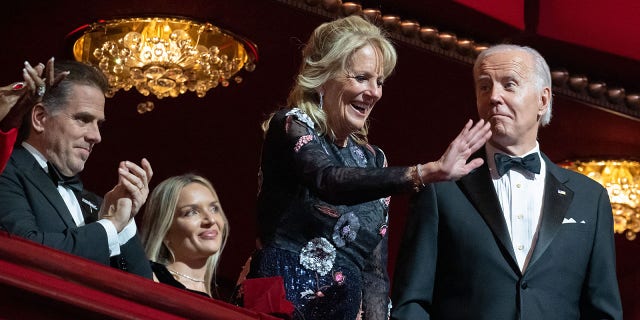 In terms of the classified documents saga writ large, Comer said the public would likely never have known about it if it weren't for investigative journalism – pointing to the timeline in which the first cache of documents were discovered days before the 2020 midterm elections but not publicized until earlier this month.
"This just shows how irresponsible the president is. It shows that they haven't been truthful," he said.
Democrats, he said, have also been disingenuous in that they have often defended Biden by saying he "did the right thing" by immediately notifying the National Archives or other relevant agencies because the existence of them in such places is a scandal in itself.
CRUZ DUNKS ON SWALWELL'S PLAYOFF WAGER: 'CHINESE DINNER INSTEAD?'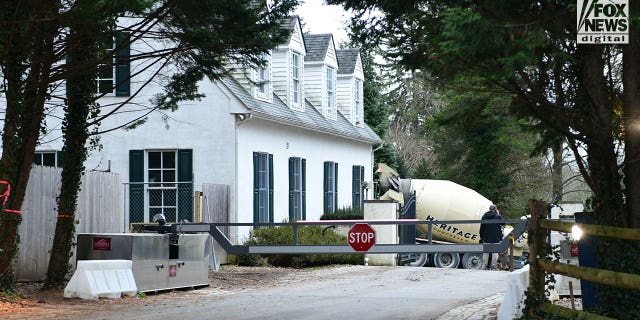 "[W]e only found out about it because of an investigative report. It wasn't because they stood up at the press conference and said they had done this. We would never know about this. We don't know that there were only five documents initially."
Hannity later asked Comer about his recent urging of FBI Director Christopher Wray to look into Hunter's relationship with suspected Chinese spy JiaQi "Jackie" Bao. 
Comer is reportedly concerned with Bao's links to the family while both the president's brother, James, and son Hunter accrued $4.8 million from a Chinese government-linked energy company, according to the New York Post.
"We're looking into [Bao]," Comer said on "Hannity." "[T]his is something that that should be very concerning."
"She was born in America. She went to China to a university, the university that has a reputation of developing their spies and developing their cyberattackers and things like that."
"Once she graduated, she went to work for the CCP – that was on her resume… This isn't speculation. We know that she worked there for several years and then moved back to the United States. And lo and behold, she started working for Hunter Biden," Comer said.
Fox News' Bradford Betz contributed to this report.
#usanews #usa_news